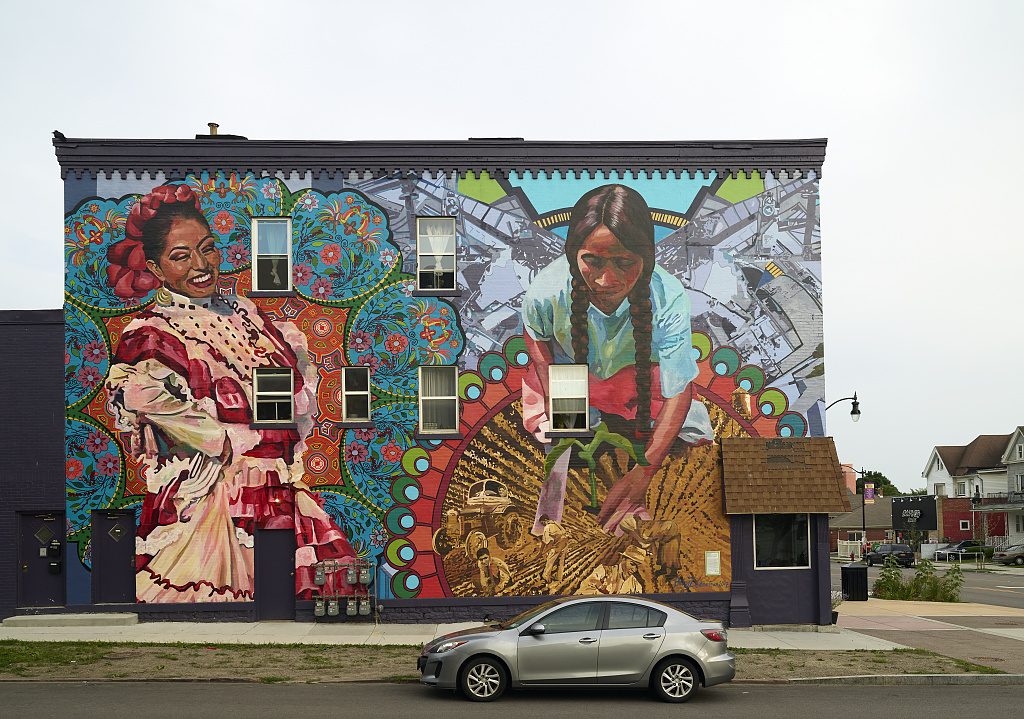 It's that time again!
Every year, from September 15 to October 15 we celebrate Hispanic Heritage month. It's a time where those of us who are Hispanic get to share our cultural pride with the rest of our fellow Americans.
It's also a time for learning about the cultures that are so intertwined into the fabric of being American.
Hispanic/Latino culture is everywhere in American culture, you simply have to look at the nation's history to see it.
More on that later.
Why does September 15th mark the beginning of Hispanic Heritage Month?
First, let's talk about WHY we kick off this month-long celebration on September 15th.
This date happens to mark the anniversary of independence for five Latin American countries; Costa Rica, El Salvador, Guatemala, Honduras, and Nicaragua.
In addition, Mexico celebrates its independence on September 16 and Chile celebrates theirs on September 18.
Also, Columbus Day or Día de la Raza, which is falls on October 12, is also an important date in Latin America.
When did we start observing Hispanic Heritage Month?
U.S. Congressmen Edward R. Roybal of Los Angeles and Henry B. Gonzales were among those who introduced legislation in 1968 to observe Hispanic Heritage Week.
President Lyndon Johnson implemented the observance as Hispanic Heritage Week that year with Proclamation 3869, National Hispanic Heritage Week, 1968.
During President Ronald Reagan's administration, U.S. Rep. Esteban E. Torres of Pico Rivera proposed the observance be expanded to cover its current 31-day period.
President Reagan implemented the expansion to Hispanic Heritage Month and it was enacted into law on August 17, 1988.
Why do we celebrate Hispanic Heritage Month?
Hispanic culture has been a part of the US as early as the 1500s.
St. Augustine in Florida was established as a Spanish fort in 1565, the first permanent settlement in what would become the United States.
Hispanics have also fought in every war since the American Revolution.
The cowboy hat, rodeos and ranching are all from Spain and Mexico. In fact, the words, lasso, chaps and shack are all anglicized Spanish ranching vocabulary.
Five states have Spanish names, Florida, California, Nevada, Colorado, and Montana.
Four states have Hispanicized native names, Texas, New Mexico, Utah and Arizona.
Many states were part of New Spain, and then part of Mexico after independence, before the U.S. took acquired them in the Mexican-American and Spanish-American wars. Two treaties (The Treaty of Guadalupe Hidalgo and the Treaty of Paris, respectively) gave the United States territories in the Southwest and Puerto Rico, incorporating the peoples of these areas into the United States.
The U.S. dollar has Spanish roots. From 1500 until the mid-19th century, the Spanish dollar, commonly referred to as "pieces of eight," was the de facto currency of international commerce. It served as a model for currencies ranging from the U.S. dollar to the Chinese yuan, and was legal tender in the U.S. before Congress approved the Coinage Act of 1857.
Aside from recognizing our Hispanic cultural roots, the observance aims to recognize notable Hispanics whose achievements have contributed to our national story.
Here are a few:
Mexican-born American, Henry Eyring, was a theoretical chemist whose primary contribution was in the study of chemical reaction rates and intermediates. He is the author of the Absolute Rate Theory or Transition state theory of chemical reactions, one of the most important developments of 20th-century chemistry. Several other chemists later received the Nobel Prize for work based on it.
Sylvia Mendez (born June 7, 1936) is an American civil rights activist of Mexican-Puerto Rican heritage. At age eight, she played an instrumental role in the Mendez v. Westminster case, the landmark desegregation case of 1946. The case successfully ended de jure segregation in California and paved the way for integration and the American civil rights movement.
Dolores Huerta is an activist and labor leader who co-founded what would become the United Farm Workers.
Roberto Clemente was one of the most beloved baseball players in the history of the sport thanks to his strong batting average and philanthropic efforts off the field. The Puerto Rican right fielder played 18 seasons for the Pittsburgh Pirates and was a Gold Glove Award winner for twelve consecutive seasons from 1961 through 1972. Clemente was delivering aid to earthquake victims in Nicaragua when his plane crashed. He became the first Latin American and Caribbean player to be enshrined in the National Baseball Hall of Fame after his untimely death in 1972.
According to the U.S. Census Bureau, there are 59.9 million Hispanics in the United States. This represent over 18% of the country's population as of July 2018.
Hispanic Heritage Month allows us to recognize the rich culture and achievements that Hispanics have contributed and continue to add to our national story.