This post may have been compensated in goods, services, or monetarily, however all opinions are 100% my own. 
I am not usually tied to objects.
That said, I have this box of old mixtapes from when I was a teen in the late 80s and early 90s that I couldn't bear to part ways with.
These were my attempts at expressing my crazy teen angst emotions with what are still the coolest songs ever.
They serve as a chronicle of those very formative and undeniably wacko years in my life.
Falling in love with Queen
When I went through my Queen phase, a decade after they were really huge, I made my own "best of" tapes. They were basically a journal detailing my discovery of my favorite band starting with Killer Queen. It included all of their juicy anthems like We Will Rock You along with some favorites like Don't Stop Me Now and Bicycle Race. Of course, I had to finish it with Who Wants To Live Forever, one of my favorite songs of all time.
The Blues years
I discovered the Blues when I was 14, so I put together some amazing compilations with songs like, The Thrill Is Gone by B.B. King, Tain't Nobody Business If I Do by Bessie Smith and T-Bone Walker's Call It Stormy Monday.
The Latin music collection
I bet you were wondering when this proud Latina was going to talk about her Latin music tapes.
Fear not, for I created collections upon collections of awesome and caliente Latin hits.
Way before there was Despacito, there was Bonito y Sabroso by Cuban mambo masters Pérez Prado and Benny Moré.
It was and is delicious.
Then there was Oye Como Va, both versions.
Of course, Querida by Juan Gabril drips of heartache and lament. Annnnnd Amor Eterno, also by Juan Gabriel is a traditional ranchera song he wrote to his mother.
You may weep now.
There was Conga by Gloria Estefna which was a must at every party and La Incondicional by Luis Miguel, another Latino heartthrob of the 80s.
I could go on forever with literally hundreds of tunes, but I need to wrap this post up before it becomes a book.
Getting over heartbreak
When I inevitably experienced heartbreak for the first time, I created a cry-along track with REO Speedwagon's Can't Fight This Feeling, Babe by Styx and the epic Nothing Compares 2 U by Sinead O'Connor.
As you can see, these tapes were my diary and I just couldn't part ways with them.
ION Boombox Deluxe Bluetooth Speaker
Now that I've learned about the Boom Box Deluxe, I can dust off these babies and make all my favorite old mixes sound brand-new again.
It looks just like the old school boomboxes, which the retro lover in me digs.
The techie in me loves that it streams music wirelessly from any Bluetooth®-enabled device. It also has USB playback capability to handle most other music sources.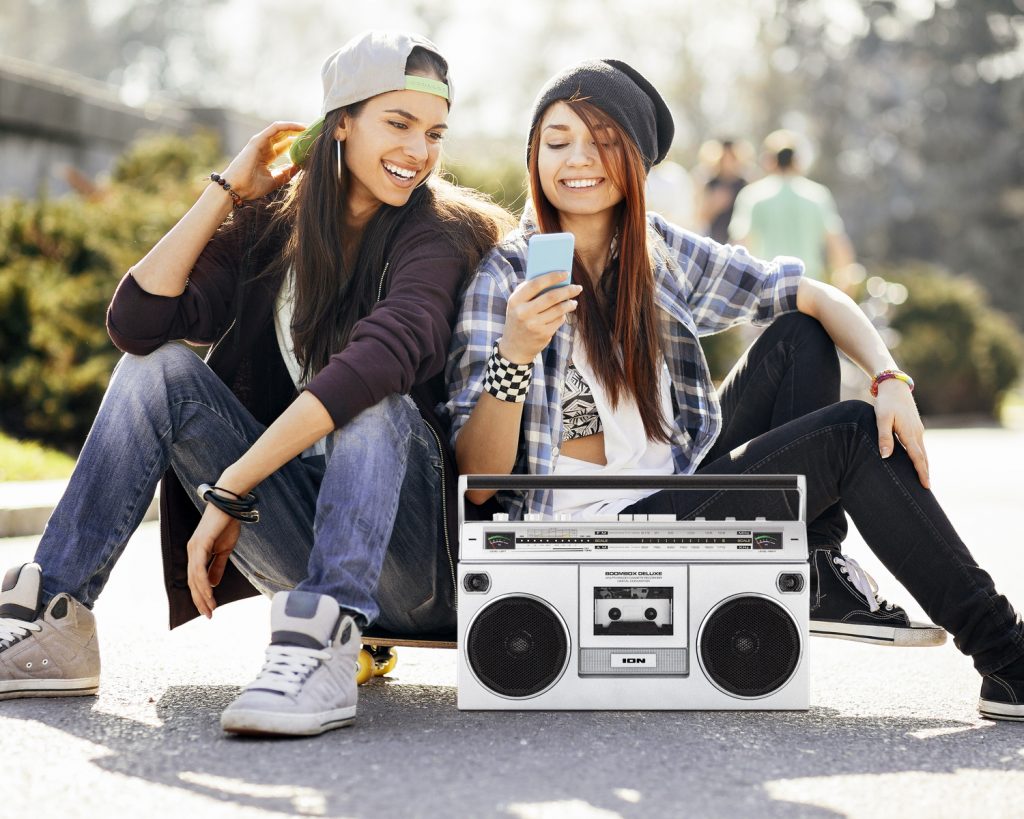 Features
Check out all of the amazing features.
80's-style retro stereo cassette boombox
Dual full-range speakers pump out powerful bass and clear highs\
Stereo cassette plays all the tapes in your collection
Streams music wirelessly from any Bluetooth-enabled device
Records onto cassette from radio, built-in microphone or external source
Runs on AC or long-lasting (10 hr) rechargeable battery
Records onto USB stick so you can archive your old cassettes
Sensitive AM/FM radio
USB playback capability
Bass and treble controls for exact tonal customization
VU meters help adjust your recordings to ideal level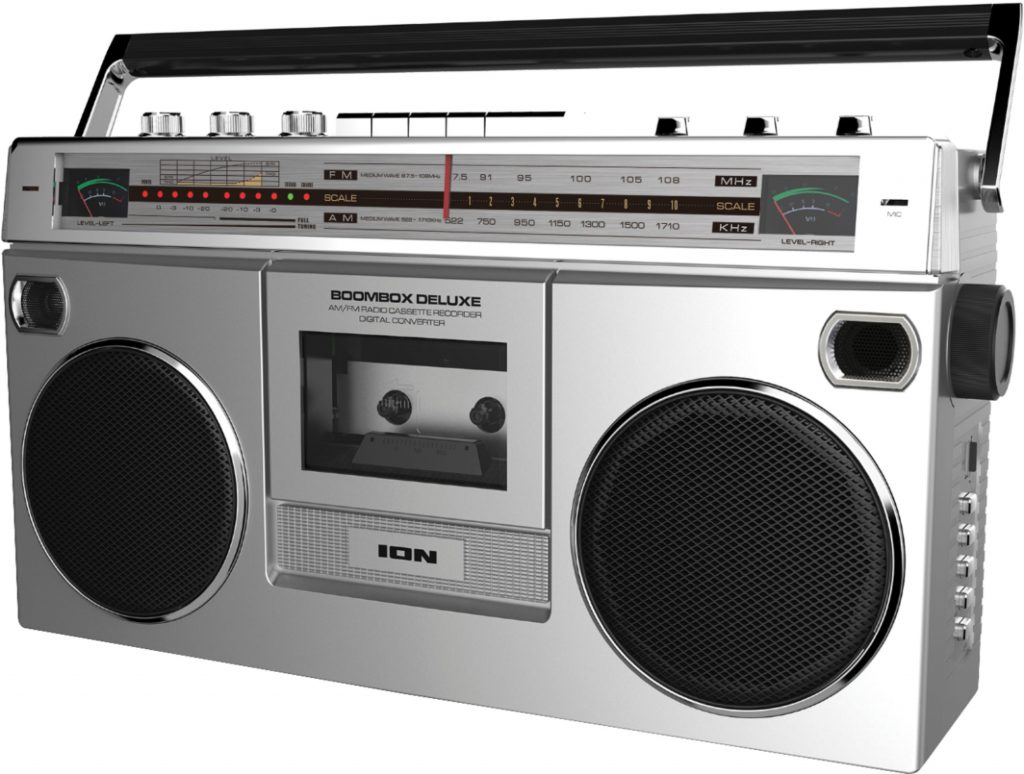 If you have tapes lying around, go right now and get yourself an ION Boombox Deluxe Bluetooth Speaker immediately at Best Buy and relive those days.
And if you don't have tapes, go make some!