Today's quick hack is one I use quite a bit.
Research is a huge part of creating and curating content, especially when I have a client in an industry that is new to me. Our team needs to learn about it ASAP.
We use several social listening tools, but we also like to see what others have curated on the subject.
Enter Twitter.
While Twitter does not have a list search function, you can still search for lists created by users and by subject by using Google.
Go to Google and type the following search string in the search box and replace "keyword" with your target keyword.
site:twitter.com/*/lists/keyword
For example, if I want to see what others are curating regarding "skating" for a new brand that will sell skating gear, I simply search for the skating lists that other twitter accounts have created.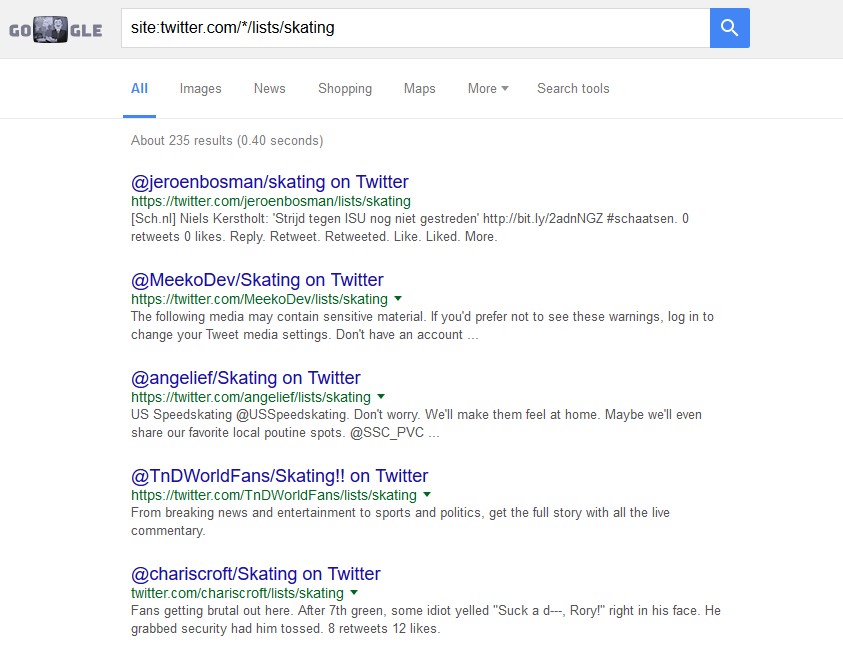 These lists tell me a lot about what others think is important, which is what we truly want to know for our clients and the strategy we will create for their campaigns, whether it's email, social or search.
Now go forth and search!