Listen, this is our "new reality".
That term actually makes me cringe now.
Seriously, how many times do you hear it on any given day?
Every phone call or zoom meeting I attend now starts with some reference to this "new normal".
Bleh.
It reminds me of when when a hurricane is on its way and all of the news stations keep repeating the term, "hunker down".
Anywho, here we are, and this really IS the way things are.
I mean, we're three months into it!
And no one really knows when things will go back to the way they were, if they ever will.
Will we shake hands again at business meetings?
Or will we come up with some new, awkward way of greeting people?
Anything but the fist pump though.
That's just weird after a certain age.
I know I've shaken thousands of hands in my lifetime between meetings and tradeshows.
Is that over?
Alright, enough about shaking hands.
Let's move onto the good stuff.
No matter what, one thing I know for sure is that there is humor to be gleaned from all of this newly normal madness.
See what I did there?
I thought I'd share some of my favorite COVID-19 memes.
Meme #1: Two Types of People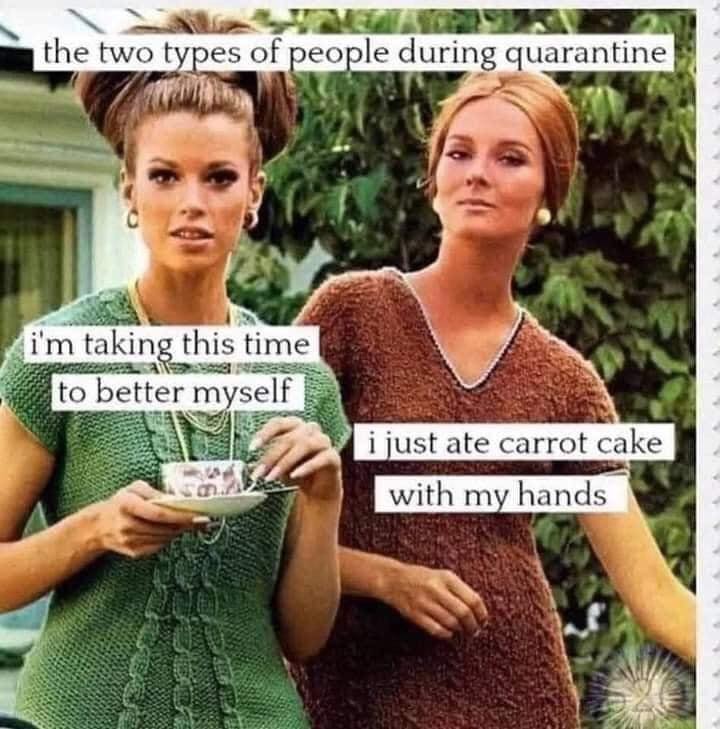 I'm finding that I fluctuate between both types. Some days I am all about that self betterment. Others I wonder how I was able to eat that much food in so little time.
Meme #2: Hide The Snacks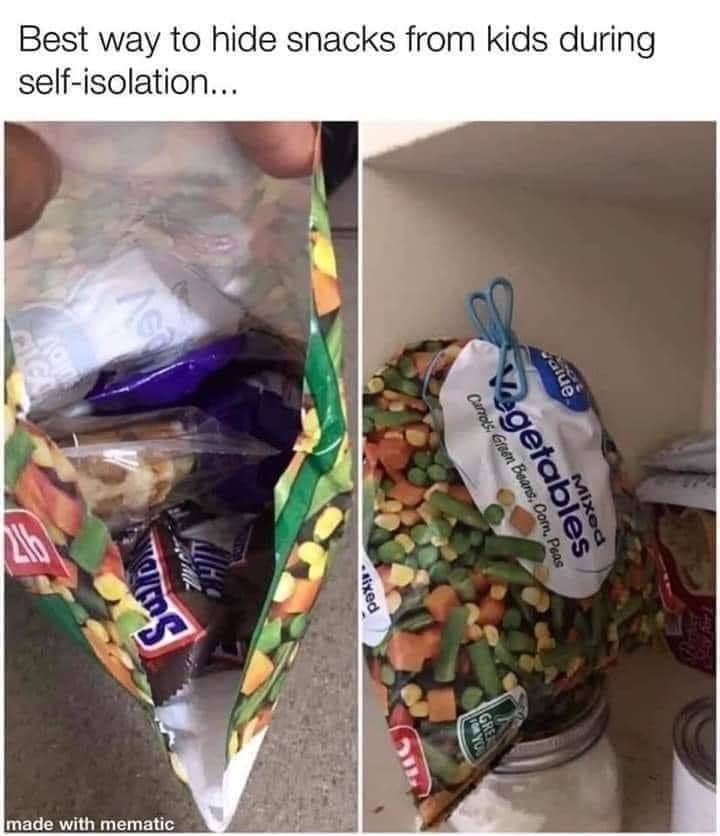 If you have ever had the wonderful experience of parenting and housing a teen boy, you will easily get this one. Yes, I do hide snacks. It's survival of the fittest here, and if I don't hide them, I don't eat them.
Meme #3 COVID Ven Diagram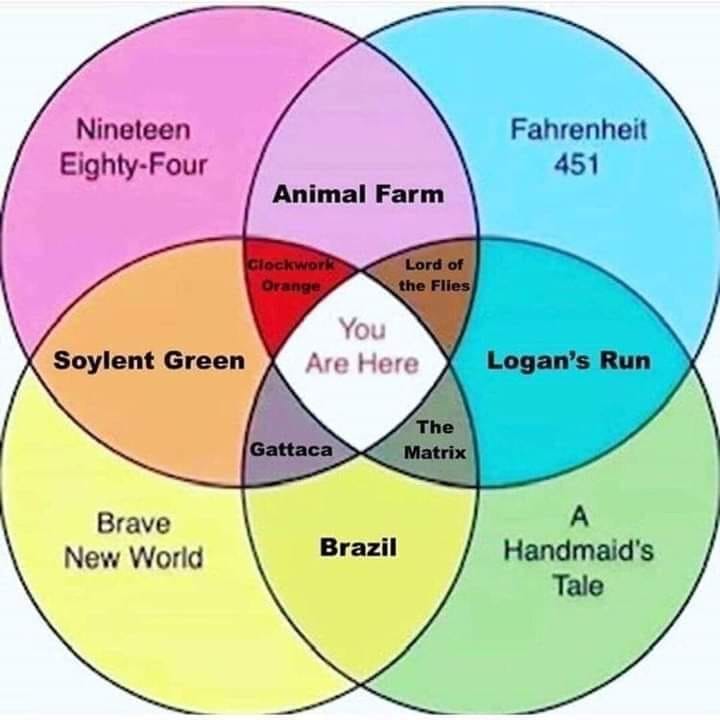 How many times of late have you had this weird feeling that you are living through some crazy dystopian work of fiction? I get hit with that uneasiness at least a couple of times daily.
Meme #4: Never Set It To 2020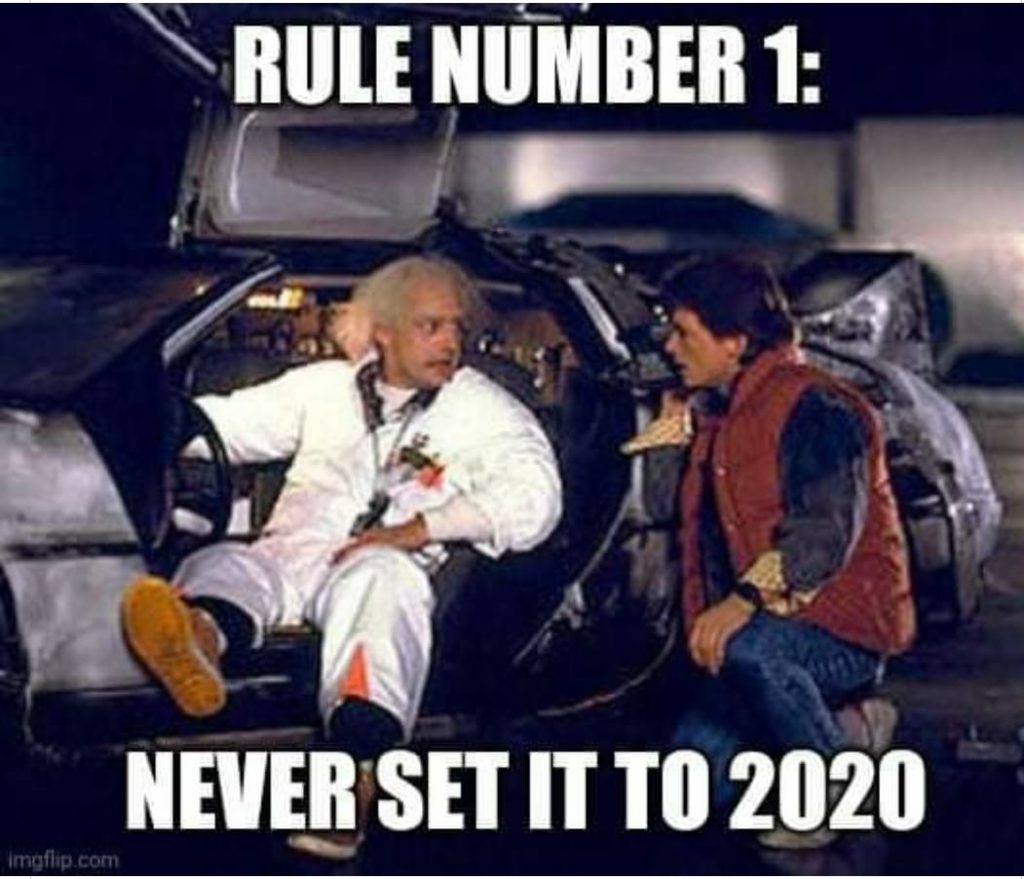 Come on. How often have you thought, "If only I could go back in time?" I definitely would NEVER choose to come back to this hot mess. I'd prefer to just skip over it, please and thank you.
Meme #5: Corona Wolves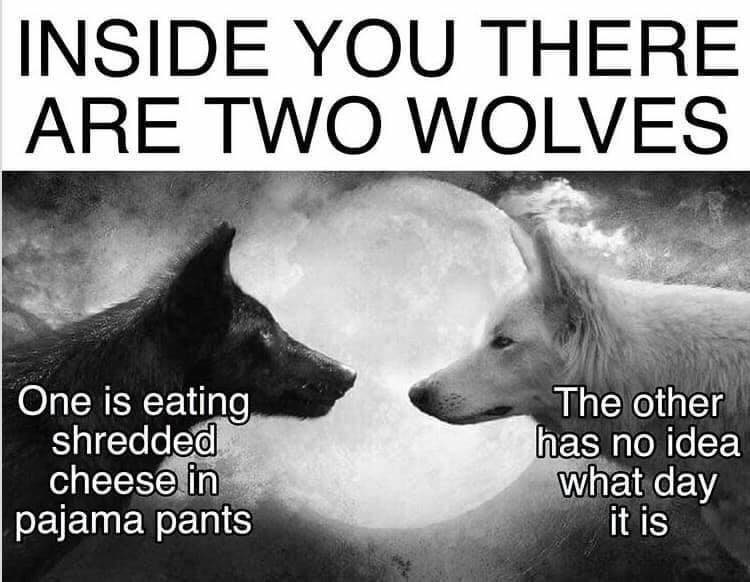 That sounds about right. I've had to work much harder to stay on top of what day it is. Even though I work nonstop, it just doesn't seem the same.
There you have it folks.
These are my top 5 COVID-19 memes right now.
There are a lot more where those came from.
So be sure you come back next week to see the new share-worthy memes I stumble across on the interwebs.
Until next time.
And for Pete's sake, stay safe during this "new normal"!