This post may have been compensated in goods, services, or monetarily, however all opinions are 100% my own. 
I've been so busy with work and events that I haven't had a chance to get the Teenybopper prepared for the new school year. It just kind of snuck up on me.
If you are new to this blog, then I'll explain that the Teenybopper is my youngest son who is 15 and homeschooled. Our version of homeschooling includes attending a co-op and the coursework is pretty challenging, especially with AP type classes.
He needs a great laptop that he can take to class for notes and a tablet where he can follow with his teachers. They have books that are completely digital, so a good large screen is essential.
That's why I'm overjoyed at the fact that the HP Envy x360, which doubles as a laptop AND a tablet is offering $100 off  before 7/28. I mean, you gets 2 devices in one, since it can transfer from a laptop to a tablet in seconds.
A few things to geek out over are that they are touch-screen and come with Windows Ink capabilities and a Windows operating system so you can write on the screen with your stylus. AMD processors make them fast and thin so you can take them with you anywhere you go!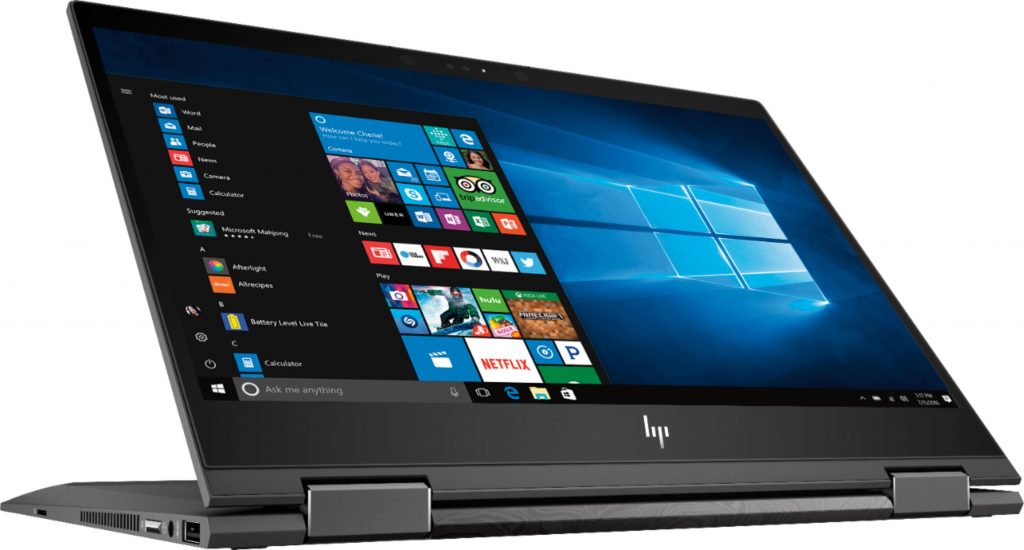 HP Envy x360 Laptop Specifications
Windows 10 operating system
Windows 10 brings back the Start Menu from Windows 7 and introduces new features, like the Edge Web browser that lets you markup Web pages on your screen.
Built for Windows Ink
Quickly jot down notes and ideas with ease.
Full HD touch screen
The 1920 x 1080 resolution boasts impressive color and clarity. Natural finger-touch navigation makes the most of Windows 10. IPS technology for wide viewing angles. Energy-efficient WLED backlight.
8GB system memory for advanced multitasking
Substantial high-bandwidth RAM to smoothly run your games and photo- and video-editing applications, as well as multiple programs and browser tabs all at once.
360° flip-and-fold design
Offers versatile functionality with laptop, audience, tabletop, presentation and tablet modes.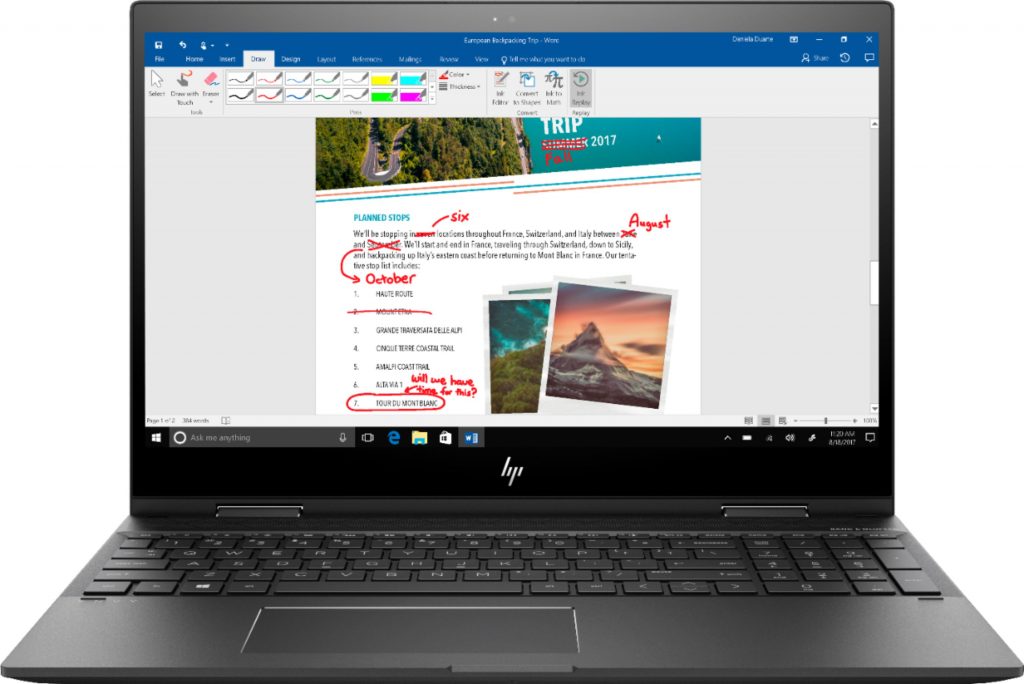 Stop reading this post right now and go check them out for yourself.
Choose one of two available sizes, either the HP Envy x360 13 inch or the HP Envy x360 15 inch.
Happy Back to School shopping!