LinkedIn is a powerful tool for businesses to connect with potential customers, partners, and employees. It also serves as an excellent SEO tool when it comes to your brand.
And that includes your personal brand, your business brand and any products or services you offer.
Friendly reminder, you SHOULD OWN the top 3 pages of results on Google for your name and any other brand name you own.
One of the best ways to leverage this platform for any and all of your brands is by creating a Company Page. This page is a place where your business can talk about what it does, share content, and engage with people who are interested in your products or services.
If you are reading this, you already know you need a LinkedIn Company Page, so instead of wasting both our time selling you on the idea, let's jump right into the steps you need to complete to get your company page live.
Create Your LinkedIn Company Page
First, let's start with the basics. To create a Company Page, you'll need to use a verified email address that's associated with your business. LinkedIn uses this email address to verify that you're authorized to create the page. Once you've completed the verification process, you can invite additional users within your company to moderate the page with you.
Navigate to "Work" on your LinkedIn Home Page Menu and at the bottom of that drop-down menu, you will see "Create a Company Page."
Click on that link and you will have a choice between Company Page, Showcase Page and Educational Institution. See the three types below:
Company Page: This covers any type of for profit, non-profit and everything in between. You can create as many company pages as you like.
Showcase Page: This is a subset of the Company Page. This means you must have a Company Page to associate the Showcase page with. This can serve as a page for a product or service that your company offers.
Educational Institution: This is for schools and universities.
Choose "Company Page" and fill out all of the required information. You will be asked for the company name, website address, industry, company size, organization type, your logo and your tagline. Be sure to include all of these and click "Create Page".
Fill out the Company About Us Section
Once you create your page, it's time to fill out the "About Us" section. There is A LOT of information to fill out so just take your time and try to complete as much of this as possible.
According to LinkedIn, companies with complete information get 30% more weekly views.
Pro Tip: Your search results on Google will show 156 characters, so be sure to use the most relevant search keywords in the beginning of your company description.
There are even extra modules you can add like the "Lead gen form" to collect leads straight from your page.
Add Your Banner Image
In addition to your profile information, you should also upload a banner image. The banner image sits near the top of your profile and takes up most of the "above the fold" space. This is your chance to introduce new visitors to your page and showcase your business in an attractive manner. You can use a team photo, a picture of your headquarters, or even a photo from a recent event.
Be sure to check the LinkedIn recommended image specs for your logo, banner and any other images you will be uploading on the platform.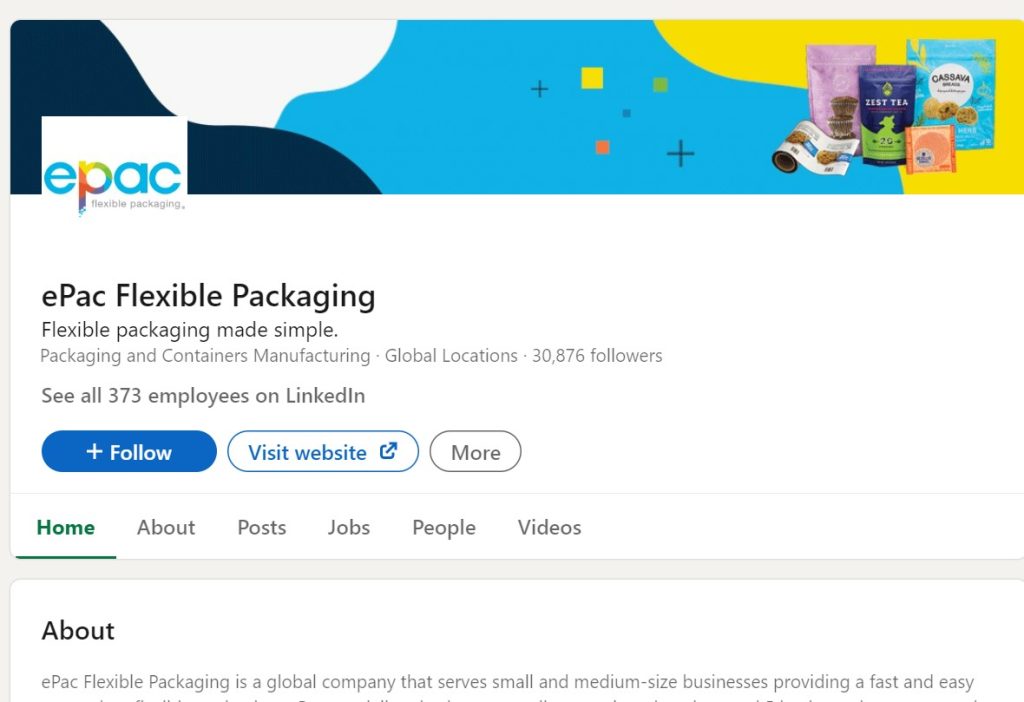 Set Up Showcase Pages
Are you looking for a way to showcase specific products, brands, or business units on LinkedIn? Look no further than Showcase Pages! These pages, which replaced the retired Products and Services pages, allow companies to highlight specific aspects of their business.
Not only do Showcase Pages give your business more visibility, but they also allow followers to specifically follow the areas of your business they're most interested in.
They say that Showcase pages are not for "short-term" marketing campaigns, but I say, use them for WHATEVER you want to showcase, INCLUDING short term campaigns.
Hellooo, you're getting the SEO benefits so who cares!
Start Connecting!
Create a post to announce your new page and start inviting people to follow it.
LinkedIn gives you 250 monthly invites. Use them so you get more every month!
Share Content
Don't just leave the page up, start sharing your content. The easiest way to get started is to repurpose old content and share anything that you deem share-worthy. New hires, job openings, events, testimonials, etc.
Check Your Analytics
Managing a LinkedIn Company Page takes some time and effort, but the rewards are well worth it.
How will you know? Well, look at the stats silly!
LinkedIn gives you some great data about your page, your visitors, followers and even competitors!
There are 4 report dashboards – Visitors, Updates, Followers and Competitors.
Once your page has been published for a week, start checking those stats as a guide to how you are doing.
Share Your Feedback
How are you using LinkedIn Company Pages for your own SEO and growth?
If you have any questions about LinkedIn or have a tip of your own you'd like to contribute, leave them in the comments below.
Let's Connect!
Lastly, I would be suuuuuper remiss if I didn't use this as an opportunity to connect.