This post may have been compensated in goods, services, or monetarily, however all opinions are 100% my own. 
We all know that the kitchen is the heart of the home.
What many of you also know about me is that I am not a huge fan of cooking.
But I still love a gorgeous kitchen, because we like to have friends and family over a lot.
So I do end up preparing quite a bit of food.
Which I love when we have big gatherings, or even a sprinkling of hungry teenagers.
Since we are house hunting, I've been looking at kitchens.
I was a big fan of stainless steel until I saw the new LG Matte Black Kitchen that's available at Best Buy.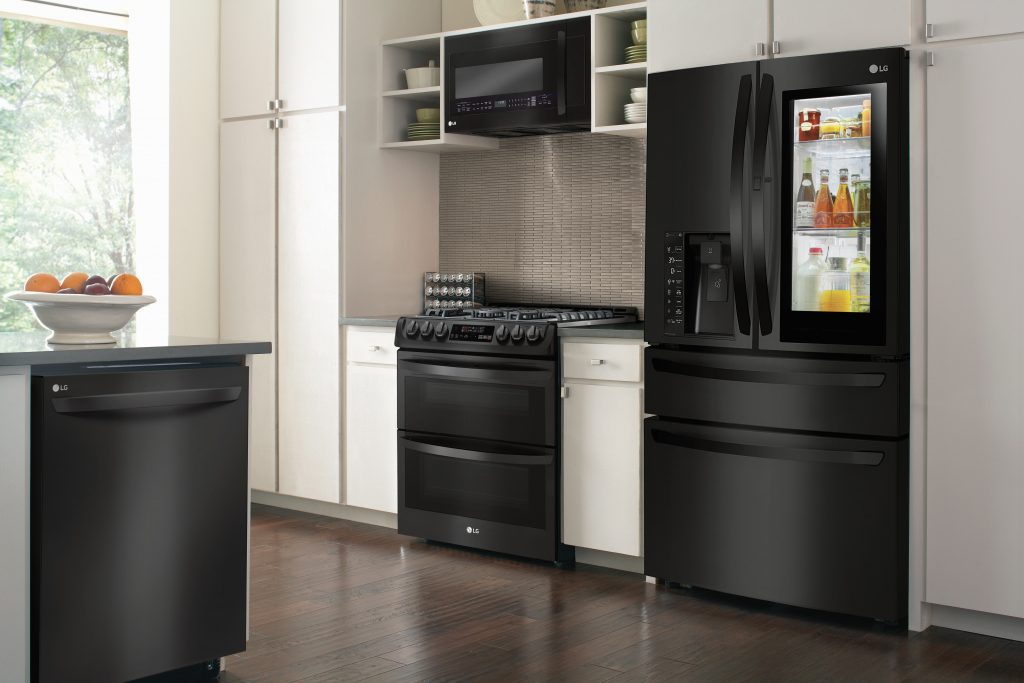 One of my biggest pet peeves with appliances is the smudges. I have boys and they are messy.
What appeals to me is the resistant finish on these appliances which hides smudges. This way, my kitchen can still look clean and sophisticated without me being a slave with the cleaning.
These appliances are also a true techie's dream kitchen.
These LG smart kitchen appliances are wi-fi and voice-enabled, allowing you to control your kitchen appliances remotely — from changing settings, to checking the status, or turning on or off.
They are perfect for a busy mom like me who is always on the run between work, school, volunteering, baseball and life.
Where to find it
The appliances are available at Best Buy where you can save up to $350 on LG kitchen appliances.
Click here to get yours today.