OK Mamis.
I need you to stop being so selfish.
Your family asks you every year what you would like for Mother's Day.
And you answer with something to the tune of, "Oh honey, you don't need to get me anything. All I want is a hug".
I am also guilty of the same.
Then it dawned on me. Who am I to deprive them of the satisfaction of getting me something they know I would really like?
They clearly want to make me happy and show me how much they love me, right?
Why would I be such a meanie and let them anguish over what to get me?
I decided to do my guys a solid and post a list of the stuff mami really likes to make the process super easy.
Here is my list of things I am really digging.
And ladies, feel free to share this list with your guys if you too are a kinda geeky, somewhat trendy mom who knows she is terrific and swears she knows everything.
Nest Cam Indoor
I want to see it all and Nest Cam Indoor let's me do just that super clear 1080p HD, because it is 2018 after all.
It offers 24/7 live streaming and is super easy to set up with a magnetic stand.person alerts with Nest Aware and one app for all your Nest products, Nest Cam Indoor helps you keep an eye on what matters. From anywhere.
Aside from being able to view the video feed from your phone or computer, you also receive push alerts and emails when the camera detects motion, sees a person or hears a loud sound. Then there's the option to sign up for
Price: $199
Where to buy it:Â Nest.com
The Latina Envy
Frankly, you had me with the name. There needs to be a t-shirt for this guys!
The hair and I have a long, complicated relationship. Anything that makes my styling less painful and more joyful is a treat.
Check out the Latina Envy brush. This patent-pending beauty was designed to provide extra tension and root control; with a unique oval barrel that provides multiple styling options for medium to coarse hair, it's a favorite for highly textured hair!
This brush is part of the Monroe series, the first USA made luxury performance brushes. It the delivers superior control and fast results, creating healthier, shinier hair because they reduce the need for high-heat styling tools.
Price: $86.97
Where to buy it:Â Brushopolis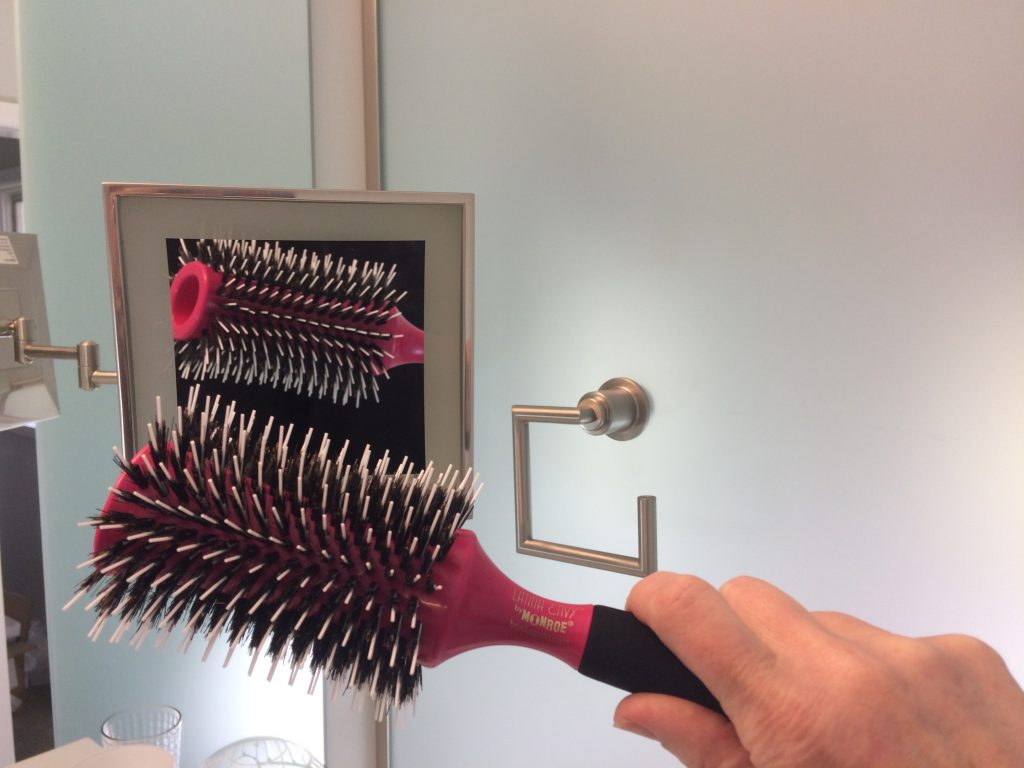 Cube Tracker
You know what would make me happy? Finding all the things that my family loses, including yours truly!
Thanks to the Cube Tracker, a small Bluetooth tracker and easy-to-use-app that helps you find everyday items quickly, that problem is solved.
If that isn't cool enough, check out these features.  It has a 1 year battery life. Once it dies, just replace the battery. It tracks long distance showing you where it is within 100 feet on a map. It can also work in reverse to find your phone by using hte CUBE device. It also acts as a shutter button for your phone for selfies. AND it's waterproof.
I may need these in bulk.
Price: $24.95
Where to buy it:Â CubeTracker.com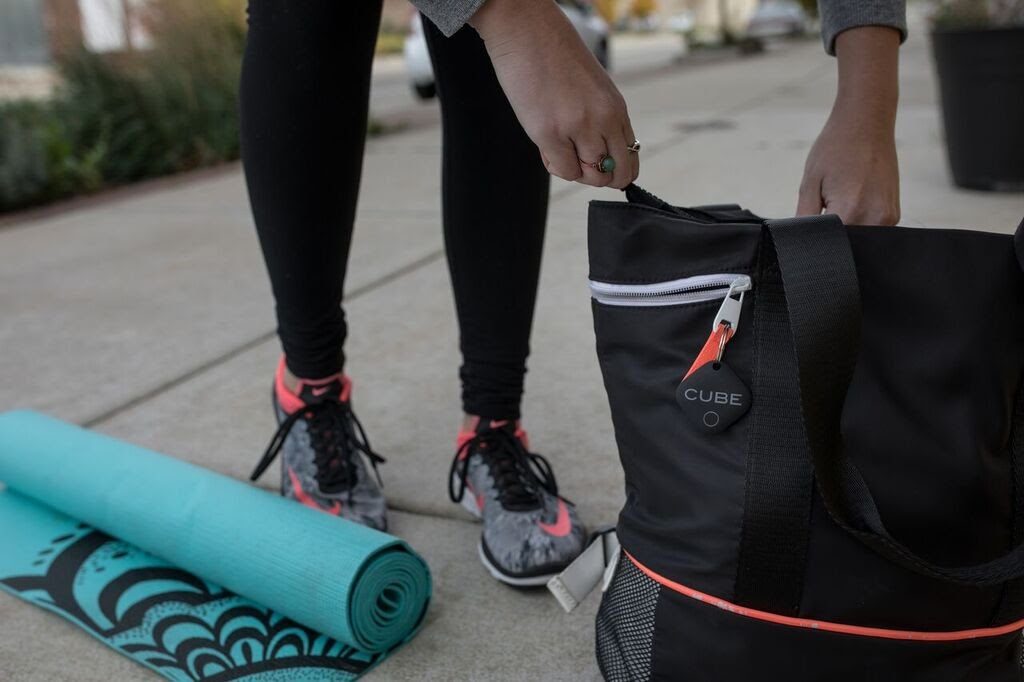 Fully Automatic Wireless Belt-Drive Stereo Turntable
I know what you're thinking. Motherhood = loss of coolness factor. Not with this Mami. I bet if you ask your mom, she will tell you just how cool she really is.
You'd be surprised how many of us want to let out our inner DJ.
Why not surprise mom with this fully automatic wireless turntable?
Audio-Technica's fully automatic AT-LP60-BT wireless turntable lets mom and everyone in the family enjoy listening to records anywhere in the home – without wires. Available in white and black, the AT-LP60-BT provides vinyl playback through compatible Bluetooth wireless speaker systems, sound bars, headphones, A/V receivers or other wireless playback devices.
Price: $149
Where to buy it:Â  Audio-Technica.com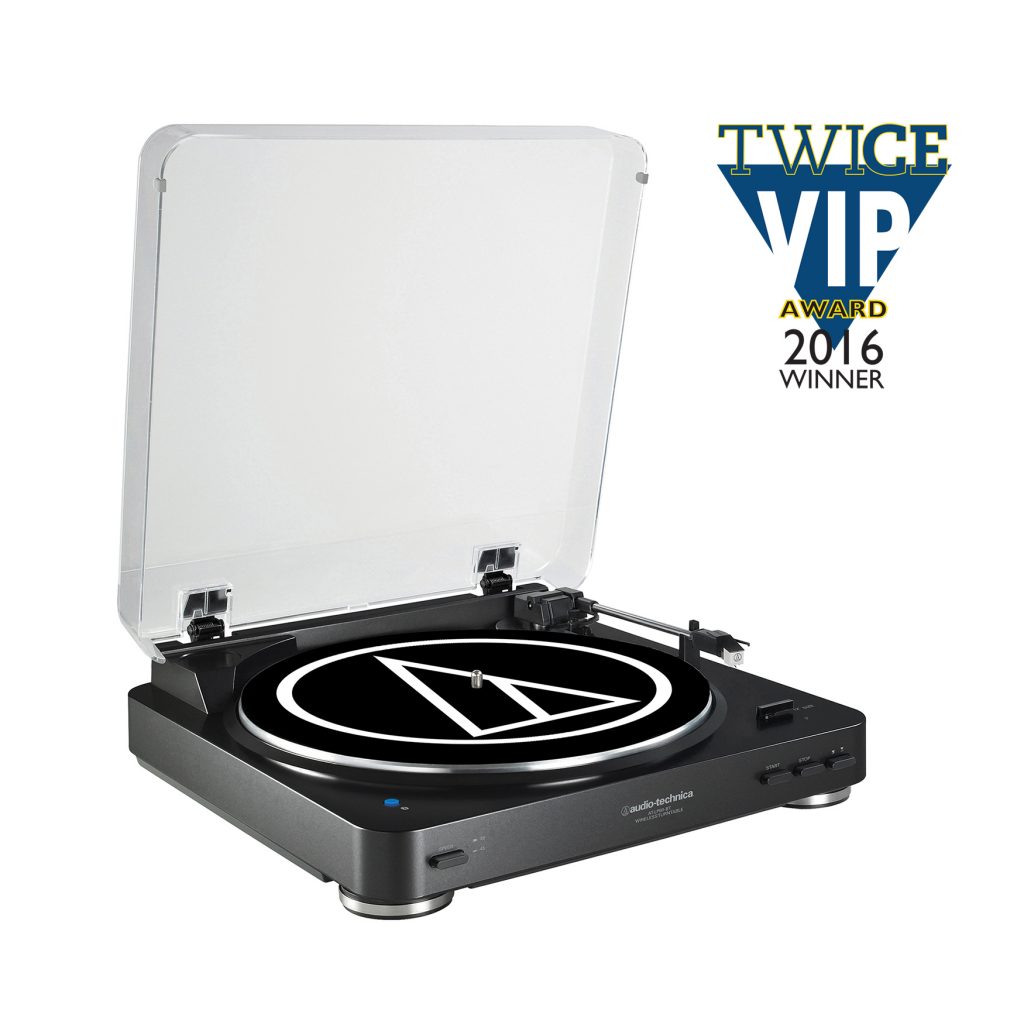 Final Thoughts
If you want to skip the perfume or scented candle and get mom something she will truly dig, get her one of these awesome gifts.
Just think of the brownie points you will have acquired wit these gifts. You're covering two bases here.
#1 You are acknowledging that mom is still very cool.
#2 You are getting her something that is 100% about her and her likes and not just something easy or things that facilitate her cooking, washing or cleaning for you.
Go ahead, be a hero and let me know how it works out.
And Happy Mother's Day to all of my fellow Mamis.