This post is sponsored by Moe's Southwest Grill; however, all thoughts and opinions expressed are my own.
Around our home, we live eat and breath baseball.
It's just part of who we are as a family.
I wasn't a particularly big fan before I got married, but my husband was and so this was the sport we agreed to have our boys be a part of.
Our oldest played from when he was 10 through to college ball. And the memories we have been blessed to make are too many to count.
And now, the teenybopper who is 14, has been playing since he was 9 and we get to do it all over again.
Only this time, our oldest coaches along with his dad while I perform the Team Mom duties and the memories are just as priceless as when our oldest son was a kid.
After each game, we like to hang out, talk about the game and usually end up at a restaurant. One of our favorite places is Moe's.
You really can't beat the options, the fresh food and the price. It's a great way for all of us to eat the food we want based on our dietary needs.
And boy do we have some specific needs!
Making Mom Happy
I eat mostly Paleo, so my meals consist of meats, fruits and veggies. I don't do the complex carbs, and Moe's takes great care of me in that department. I can get a hefty salad with fresh guacamole that I know was made that day to satisfy my hunger.
After all, being a Team Mom is no small task.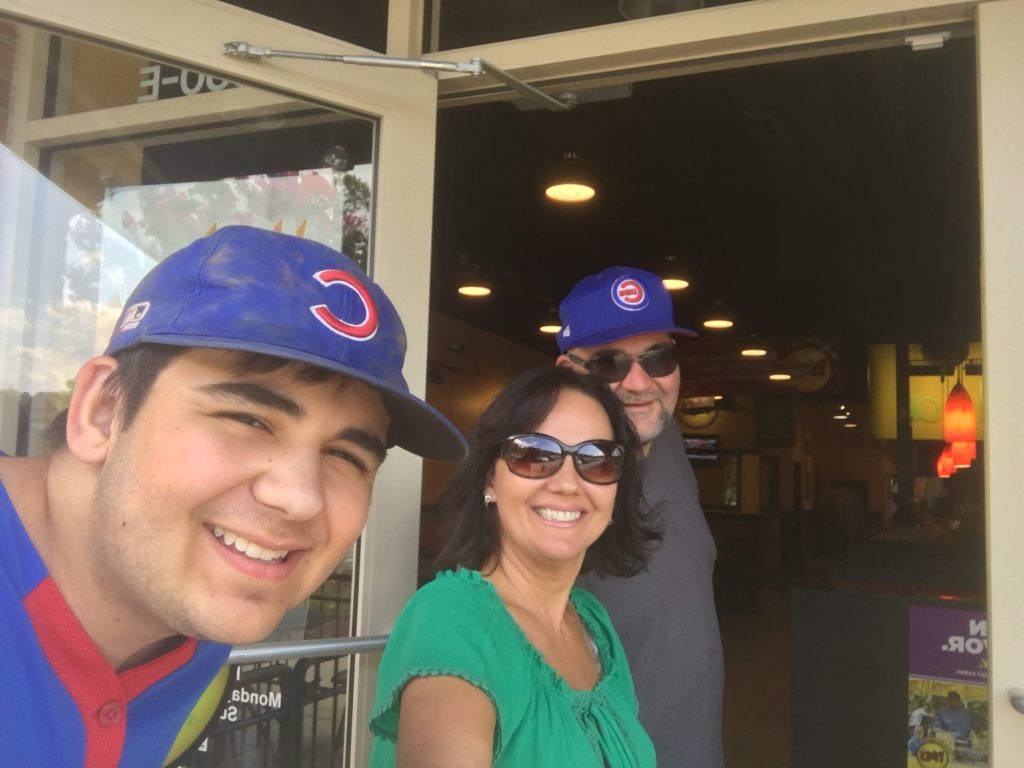 Dad, the Head Coach
The Head Coach (ie hubby and dad) is diabetic and also has chosen to go vegan in the last month. I can't tell you how proud of him I am. For the first time in over ten years he does not need medication for diabetes. I am so grateful that I can't even put it into words.
Now, he's a big guy with a big appetite, so he needs a good amount of food to keep him satisfied. He has been militant about his food choices and Moe's makes satisfying the big man easy with all of the fresh veggies, rice and beans at his disposal.
And the FREE unlimited chips and salsa that comes with every meal sure help with that appetite.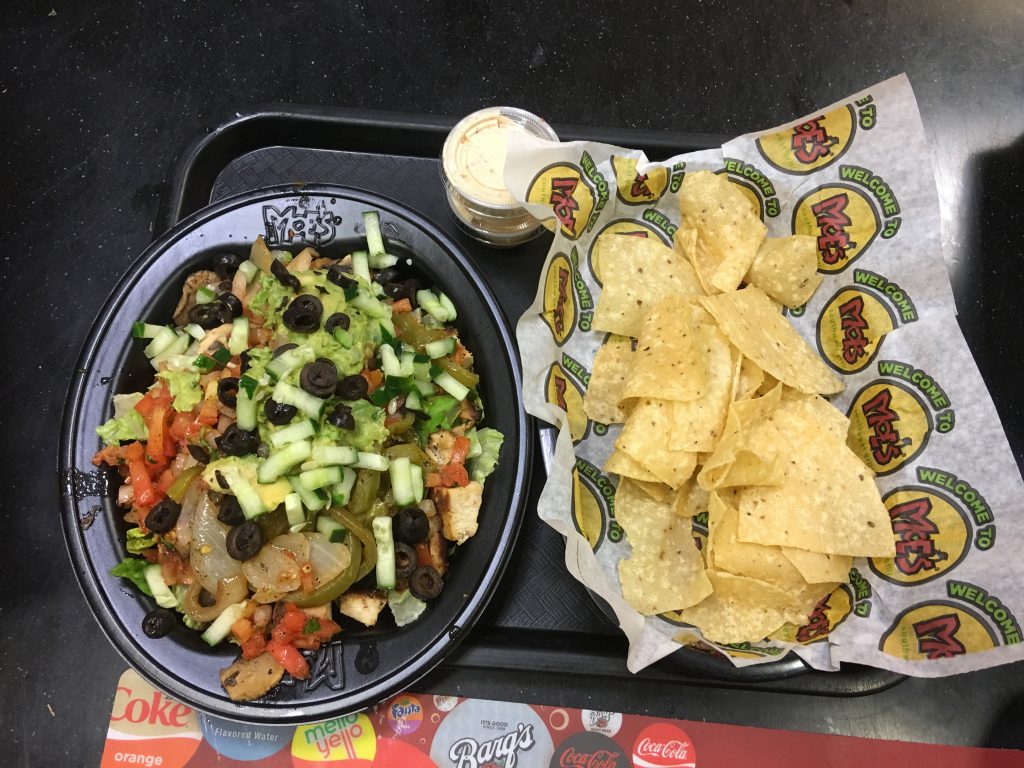 The TeenyBopper
The teenybopper is the easiest to please with that monstrous teen boy appetite. Not to mention that he is an athlete after a game in the Virginia summer heat.
I'm THAT mom who makes him have veggies with every meal. Moe's 20+ fresh ingredients ensure he gets his favorite tacos and a salad bowl to make both himself and mom happy.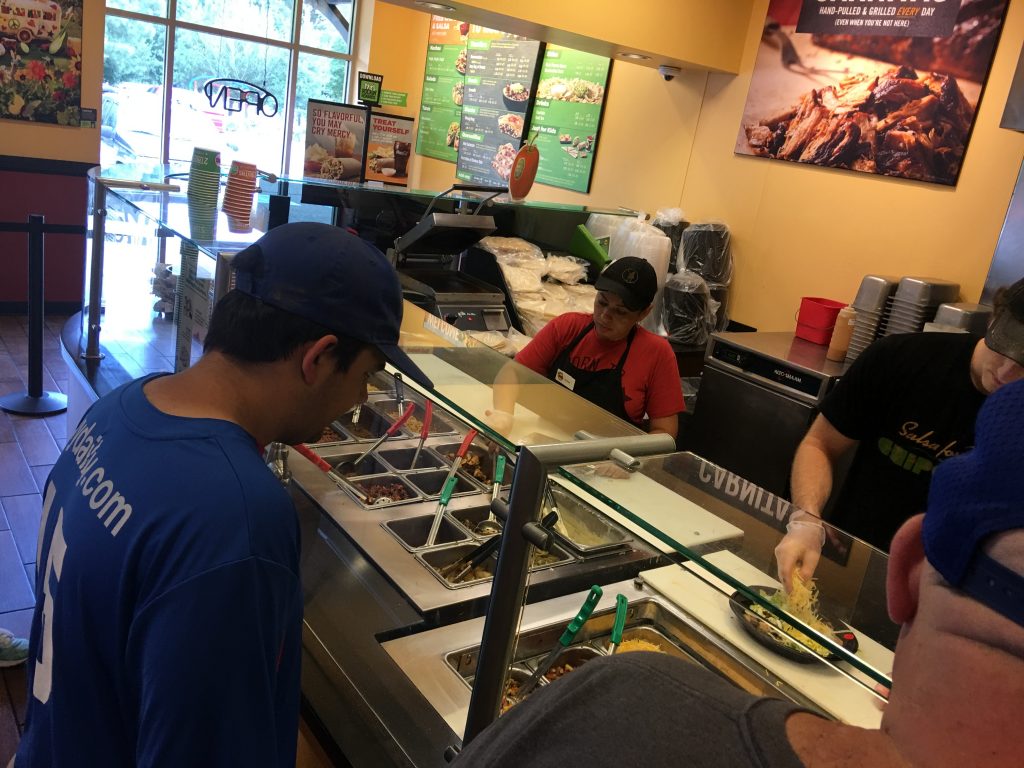 The Muscle Head, Coach #2
Yes I call him my muscle head and really never to his face. OK, maybe sometimes. It's actually a good thing he doesn't read my blog. But alas, my love is a body builder and has the appetite of a horse.
Do you see the trend with the men in this family? Big eaters.
Anywho, he really loves this place. We all do, but he is the one who is most likely to suggest we come here when we want a quick bite.  He also loves the fresh ingredients and if there is one person I know who loves a good burrito, it's my Jr.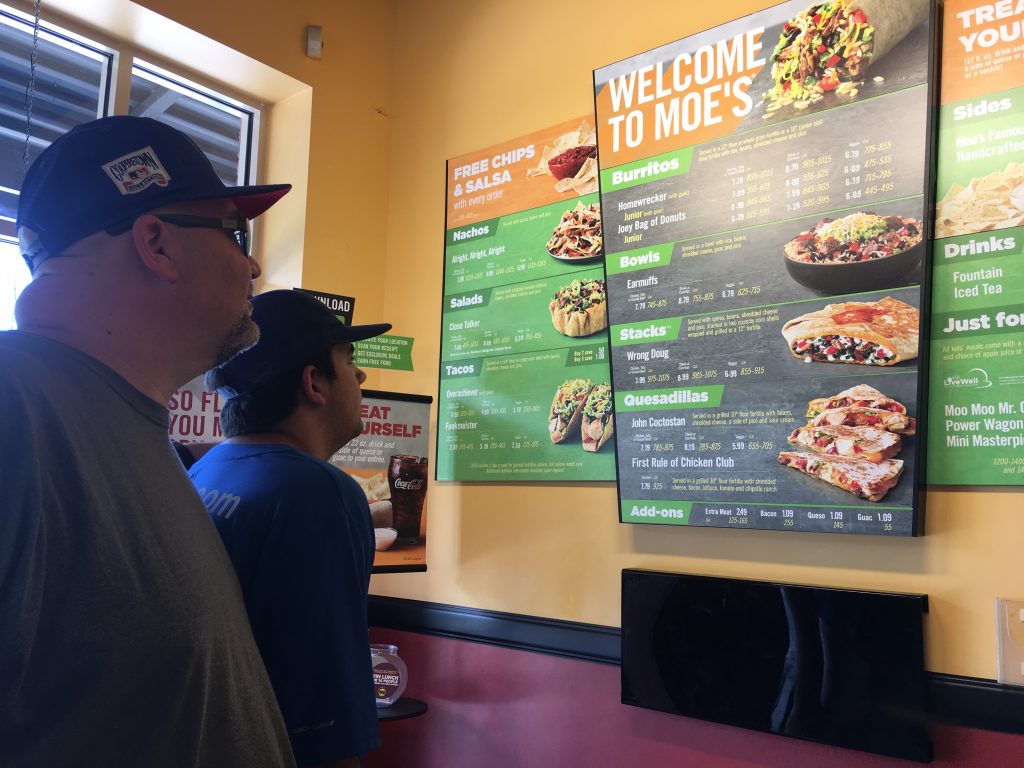 Ok, so here's something really cool I didn't know about M.O.E.'s.The acronym stands for Musicians, Outlaws and Entertainers.
Between the wonderfully nice and attentive service, the clean and inviting atmosphere and the yummy, fresh ingredients, you can see why we practically live at this place.
Also, you know my shtick about being an entrepreneur and how much it's a part of who I am. Well, that means I I love to support local businesses and knowing that each Moe's is locally owned and operated makes me a very happy customer.
Have you been to MOE's? What's your favorite meal?
If not, what are you waiting for?