This is a sponsored post written by me on behalf of FedEx Office®.
Yep, it's an unprecedented time.
Mine, like many other businesses, has been affected by the pandemic.
Specifically, my LatinaMeetup events have had to pivot to virtual events for the time being.
I am lucky that our community of Latina professionals is supportive and everyone really embodies our mission, which is to CELEBRATE, ELEVATE and CONNECT Latina professionals.
I'm all about getting things done and working towards those goals.
So, while I plan and execute our virtual events, I am dreaming of and planning for when we can get back to seeing each other in person when safety and guidelines permit.
I decided to work on some things on that to-do list that were neglected when the event schedule was so hectic.
Specifically, I needed to get some posters and flyers printed in one place without having to run around to different suppliers.
And since I've used them many times before to get out of a bind, I decided to use FedEx Office®.
I can't count the amount of times we've had someone forget their business cards for a trade show or event.
And FedEx Office has come to the rescue every single time.
So off I went to my local FedEx Office store, which was an easy two miles from my home.
They are seriously everywhere.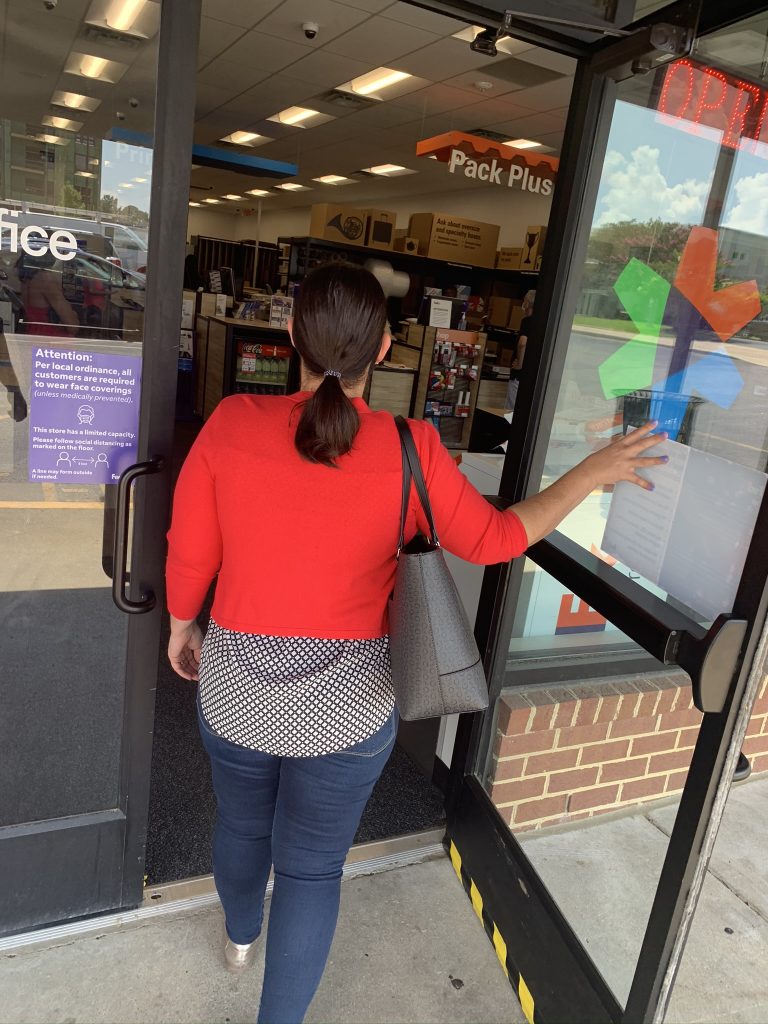 As soon as I walked in, I was greeted and immediately tended to by a wonderful associate named Ashley.
I explained what I needed, whipped out my flash drive, and got to work with her on ordering my posters.
I had several versions of each file to allow for needing crop marks, etc., so she made sure we were working with the correct files.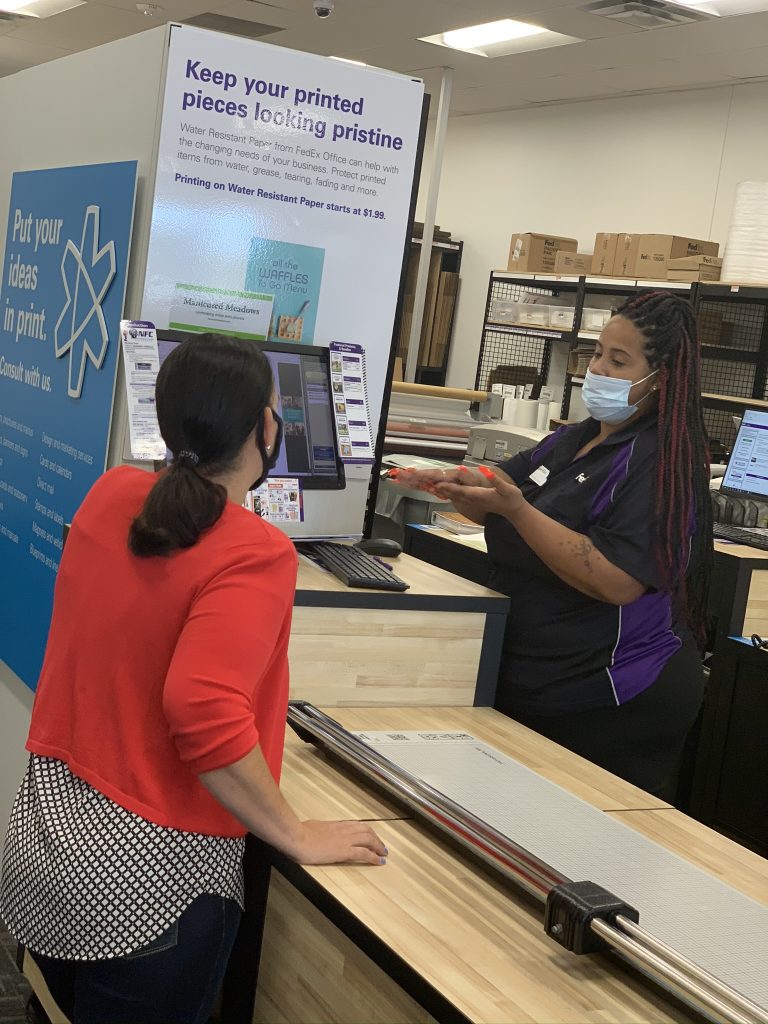 Now, if you know me, you know indecisive is NOT a word you would use to describe me.
But times are different, and I wasn't sure if I wanted just a poster or a banner or both.
I knew that they had many options, but when the manager stepped in and offered to show me more options, I was thrilled.
I had the option to print banners of every possible size and configuration.
Hikem showed me so many options that my mind was absolutely buzzing with ideas.
I also had no idea that they offered backlit prints, car magnets or custom boxes.
I placed my order and it was ready in a couple of days.
And I was thrilled with the quality.
I was also glad that I listened to Ashley when she suggested I go with matte instead of glossy.
That way, when we took photos, there wouldn't be the issue of glare.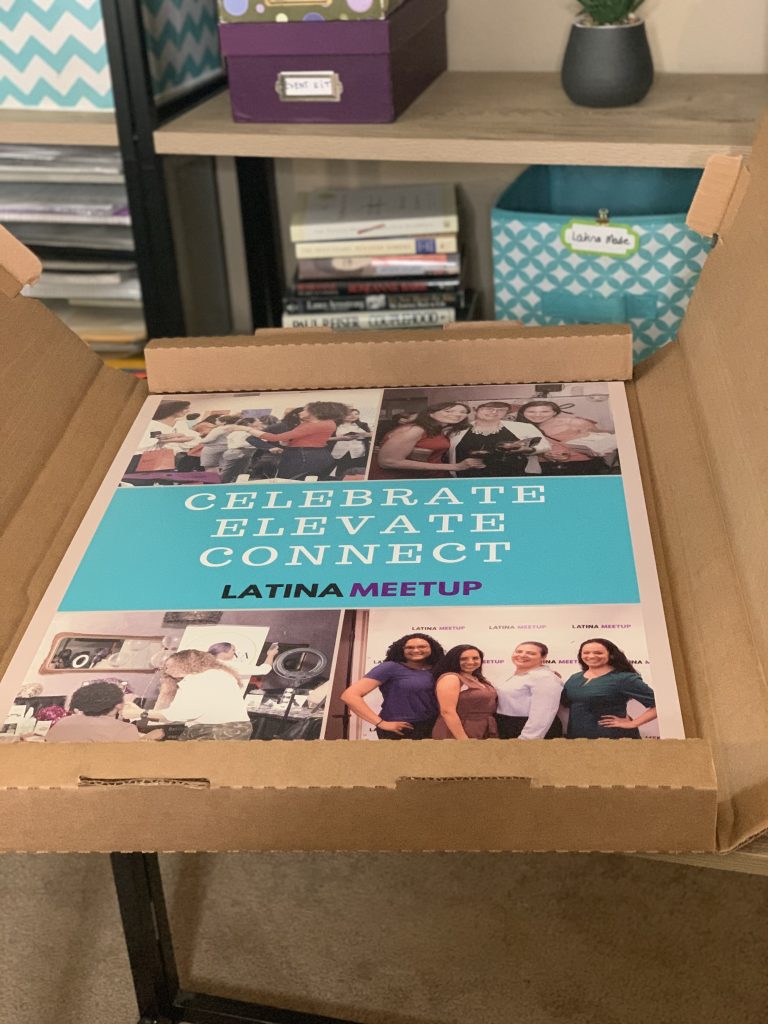 I also had these simple flyers made.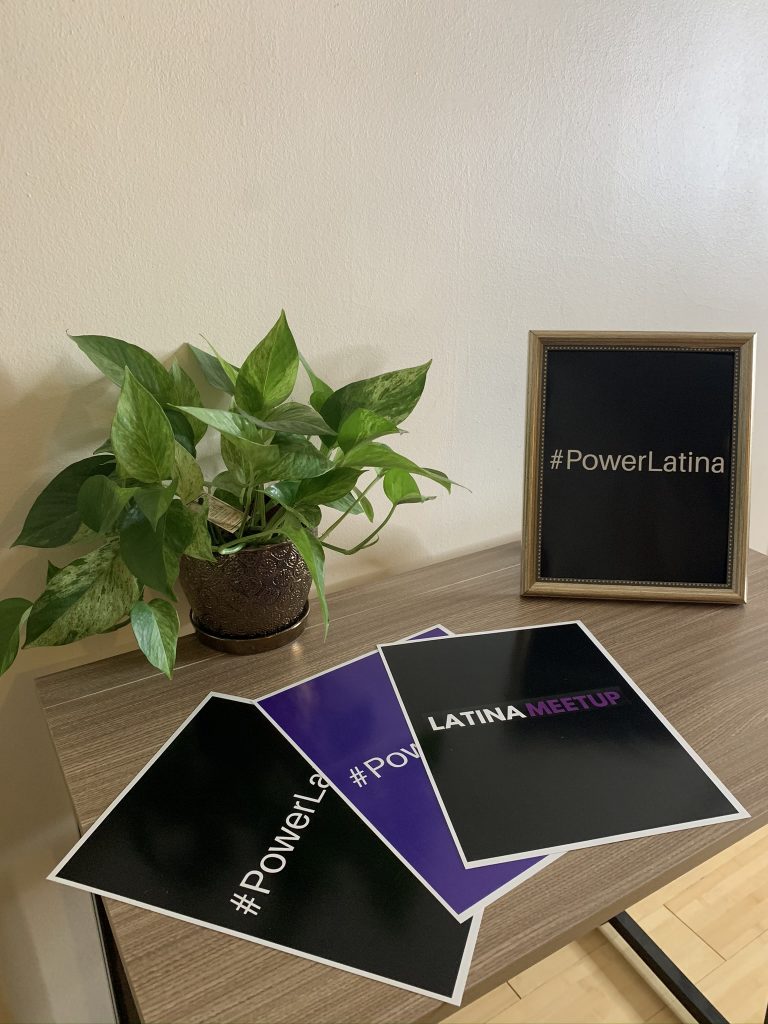 They are a perfect finishing touch for tables.
I was very happy with the results.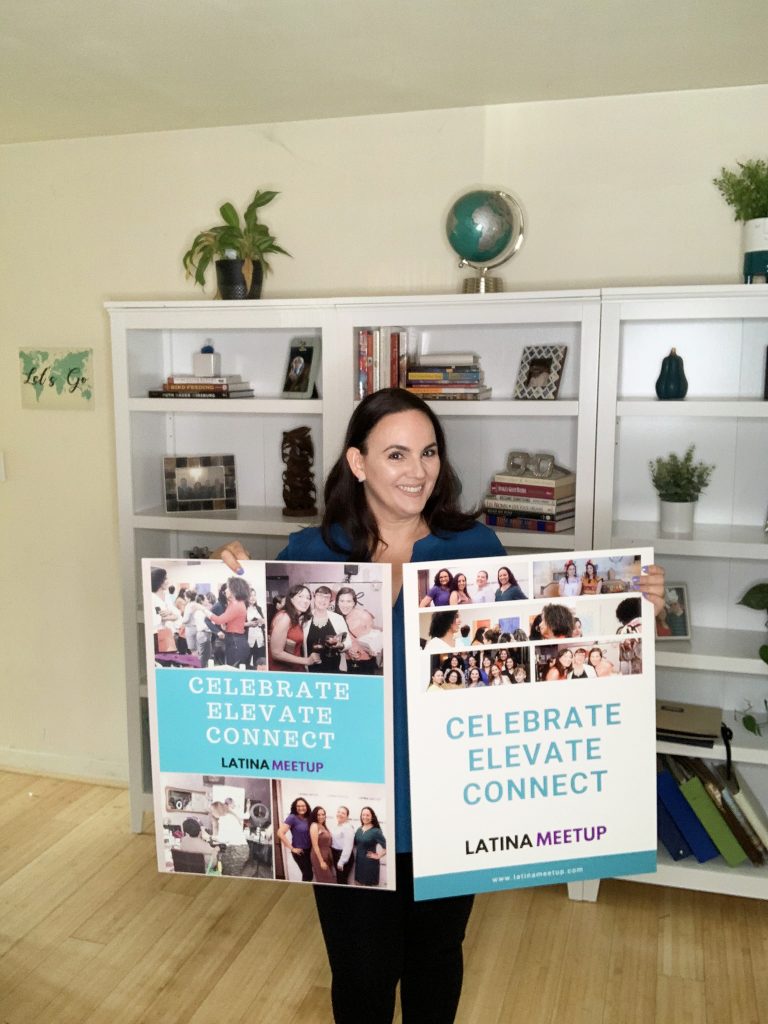 My only issue is that now I have all these ideas!
I came prepared for printing posters and flyers, but I left with a new list of other items I will be ordering.
For example, a custom box would be adorable and a great branding opportunity for our virtual event prize winners.
Also, I don't need a car magnet, but I really want one and they could be great for prizes too.
What would you get printed at a FedEx Office now that you know how much stuff they offer? Right now, FedEx Office is offering some great discounts. Save $20 off a $50 print order using promo code NAT212 at checkout. Offer ends 11/30, and the promo code can be used in-store and online. Learn more here.
This is a sponsored post written by me on behalf of FedEx Office.