Parents and fellow grown-ups, the time for you to be on Snapchat has arrived. While there is still a lot of "hooking-up" being done on the app, the Tinders of the world have stolen the booty-call thunder. The teens made it popular, the Millenials made it famous and now it's time for you to get snapping while the opportunity is still new.
The Snapchat Demographic
Right now Snapchat's user base is somewhere in the 12-32 age range with about 75% being over 18. However, like all social media platforms, the demo changes which means that, early adopters (that's me) have taken to it in droves, and women in the 30+ range (that's also me) are starting to use it more.
This means that now is the time to get on Snapchat if you aren't already on it and start to learn about its features so that you can figure out how to market on it. It's always best to learn a social platform early on so that you aren't playing catch-up when it becomes more popular.
How Do I Get Started?
I'm not a fan of wheel re-creation, so I'll give you a great resource to learn how to use Snapchat here. Leslie Samuel of BecomeABlogger.com does a great job of giving you the basics to get started.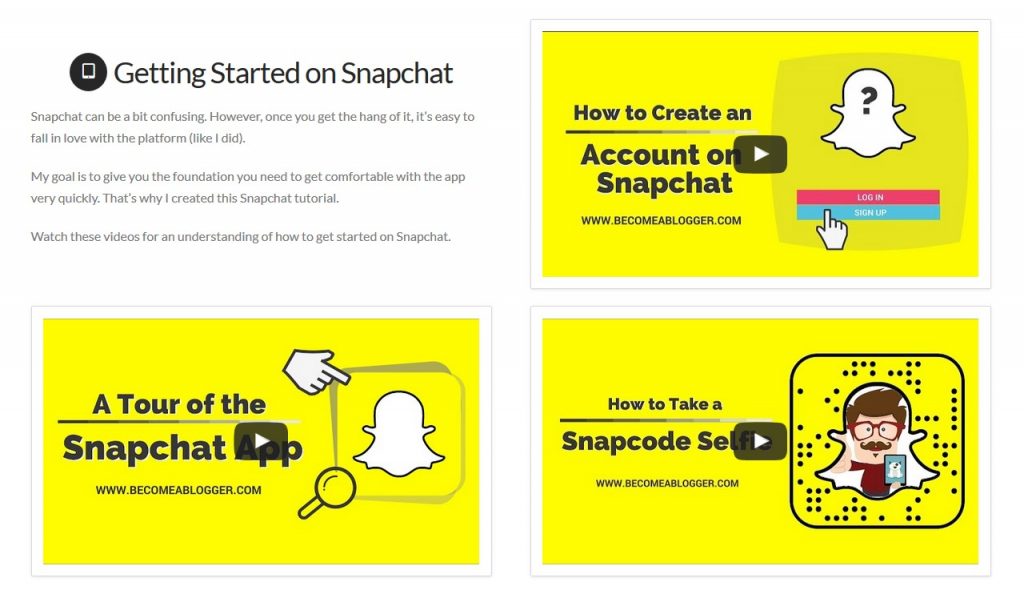 A Few Warnings
Prepare to be silly.
Remember, this platform was first adopted by the kiddos and later Millenials, and they like quirky and silly and are really comfortable showing this part of themselves. Being real and spontaneous in your videos which can last up to 10 seconds is expected. Personally, I've found that to be a challenge. Don't get me wrong, I'm pretty quirky and am very comfortable showing that side in person, but I've never been one to vlog or document my personality on camera. So Snapchat is definitely what I would call a necessary evil for me. If you catch my ridiculous snaps, know that I'm still a work in progress. My aim is always to know the platform, its tools and its audience, but in this case, it has meant adopting the communication style too.
You WILL get x-rated pics and come-ons.
You're going to get all kinds of weirdos hitting you up with naked pics, junk pics, you name it; both male and female. Luckily, Snapchat makes it easy to just block them. So prepare yourself mentally and you'll be fine.
Most Snapchatters are kids
Yes, if you are, like me, an actual grown person who has been "adulting" for at least a decade or two, you will feel pretty old when you see the other snapchatters. Just remember, you are doing this to learn and be an early adopter. Don't wait until there are thousands of people hawking e-books about this. In the meantime, I have a few folks for you to start following so you won't feel like Rip Van Winkle.
Who Should I Follow?
Like I said, it's still a very young platform, but there are definitely some actual grown-ups you can follow. A couple of these are social media strategists and some are influencers. Here is quick list to get you started. When you are ready to explore, there are a ton of articles about who you should follow, just Google that sucker.
Gary Vaynerchuck (garyvee)
If you don't know about Gary, you probably will hear of him at some point in your online entrepreneurial journey. He has been a big proponent of the platform for a few years. Granted, he is an investor in the company, but he also has walked the walk. He is a successful entrepreneur and social media expert. I love his no-nonsense attitude about what it really takes to succeed which includes him preaching two of my favorite terms "hustle" and "grind".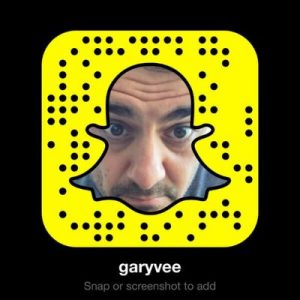 Carlos Gil (thecarlosgil)
Carlos is fun to watch and very good at showing you how to use a Call-to-Action well on Snapchat. I really like his style of storytelling, and he is a fellow Cuban American in pursuit of his American Dream, which I dig.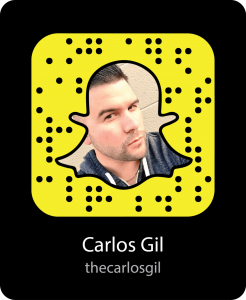 Morgan Brown (morganb180)
Brown was an integral part of both Y Combinator powered TrueVault. He is a frequent snapchatter and offers some great Q&A sessions on growth marketing.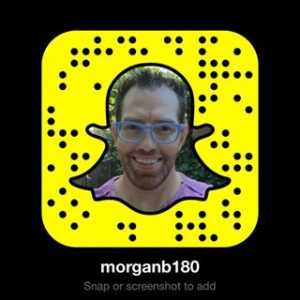 Vanessa Workman (theislandrum)
Vanessa doesn't match my typical list of entrepreneurs, but as a lover of travel, I just love to view her snaps. A short contract job in a (Singapore) hospital initially landed her in Southeast Asia, where she decided to take a break from her medical career and travel. She is based in Langkawi, Malaysia from where she continues her exploration of Malaysia, Thailand, Indonesia, Burma, Laos, Vietnam, Cambodia and other destinations on her bucket list.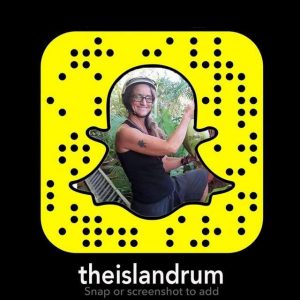 Danay Escanaverino (danay74b)
You didn't think I would leave yours truly out did you? I am a good example of an entrepreneur who is a Gen Xer (read: non-Millenial) who is storytelling on Snapchat without posting bra pics or pouty lips. Listen folks, I'm a mom, wife and a professional, and while I won't judge anyone for doing those things, I prefer to keep it G.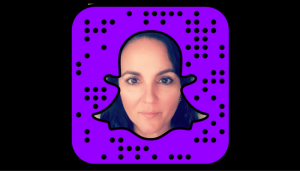 Now, go get on Snapchat and start snapping. If you add me, send me a message so I know it's you. I promise I won't bite 🙂