Life is full of hardships.
It's not all sunshine and rainbows, now matter how much you want it to be.
Disease, sadness, breakups, death and taxes are some of the ways that life can punch you in the gut.
You can try to avoid most, but ultimately, some things are going to catch up to you.
The best you can do is be a decent human, do good things and align yourself with like minded people.
And my favorite thing to do is to focus on the positive.
Just like you can't have the good without the bad, it also works the other way around.
The way I see it, you have two choices.
You either wallow in the bad stuff, or you acknowledge it and keep marching towards the good.
That's why, when I come across really positive people, I gravitate towards them.
Wendy Abdulemish of YourHelpFulWendy is one of those people.
She reminds me that there is always something positive to be found in everything.
In fact, she even found a positive of COVID that applies to LatinaMeetup!
Tune in to our chat on her IG Live and see if you agree.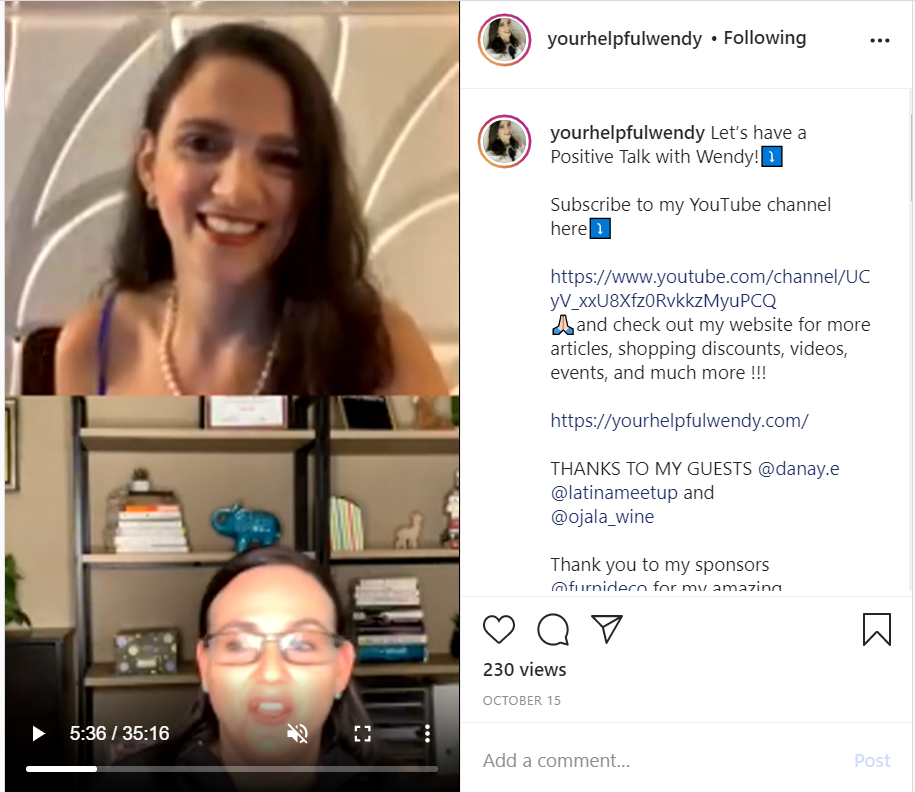 You can find Wendy sharing her positivity and tips for a fabulous life on Facebook, Instagram, Pinterest, Twitter, YouTube and on her website.
I've been on a roll lately with appearances. Check out my other appearances: