Are you still wondering if you should invest your time into learning and using Snapchat?
Two things.
and
They are prepping a massive IPO
Ok, now that we've cleared that up. If you need to learn the basics of using Snapchat, check out this Snapchat for Grownups post first.
Snapchat is the opposite of intuitive. It's as if the creators tapped in to the need for the teenyboppers to feel cool by knowing how to do stuff that others don't. You know, like when you were in high school and the cool kids knew about a party that everyone else didn't, and you felt ridiculously cool when the grapevine brought that tidbit to your ears. And then you proceeded to feel your own coolness elevated when you told your own friends about it?
While companies spend millions on UI and have entire departments and firms dedicated to the art and science of perfecting the user experience on websites and apps, these guys decided that it's better to just create cool stuff and let the users figure it out. And guess what? Their gamble has paid off, because here I am writing another article about how to use Snapchat.
Here are your Snapchat Hacks:
#1 Make Emojis Bigger
I love emojis, especially Bitmojis, which help me convey emotions with my own personality thrown in.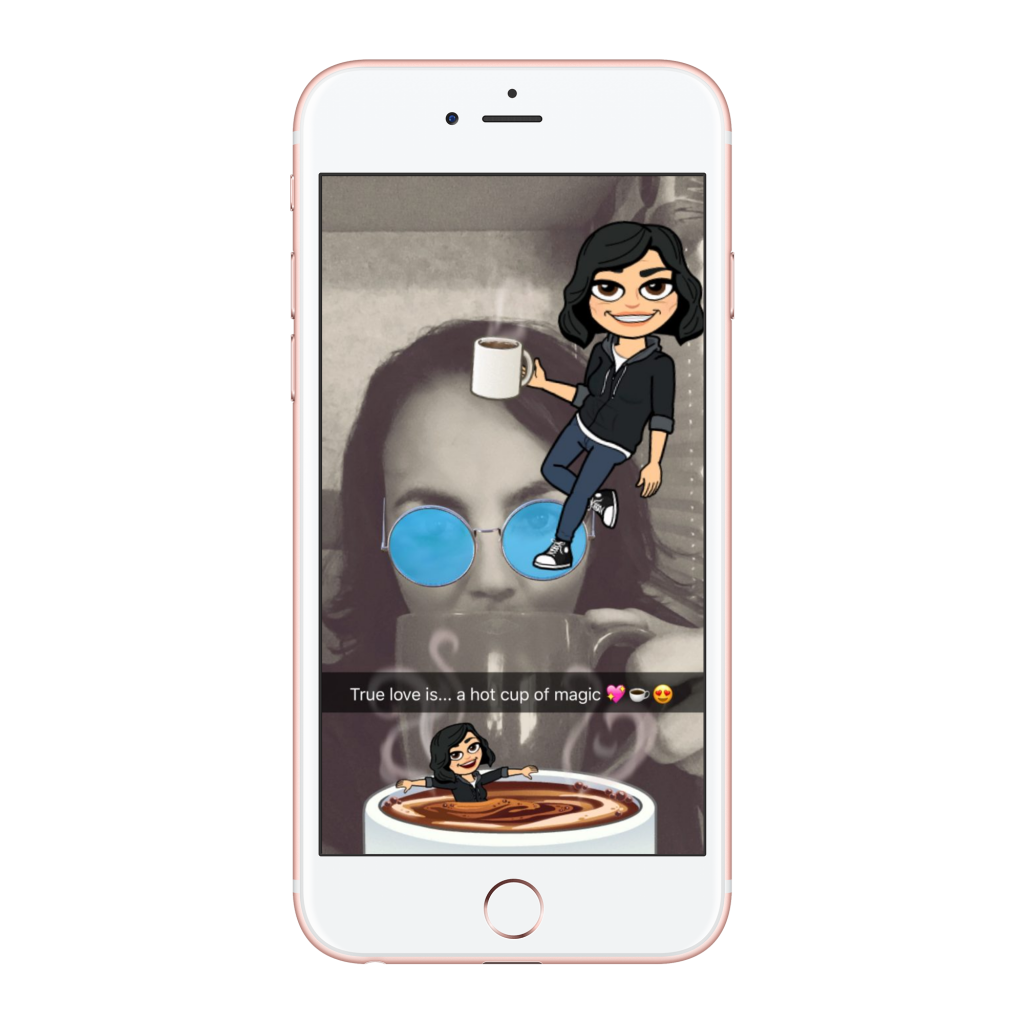 How to do it
Take your photo as usual.
Tap on the stickers icon in the top right corner of the screen.
Tap on the sticker you want to use.
Drag the sticker/emoji to move it to where you want it on the photo.
Pinch in to make the sticker smaller.
Pinch out to make it larger
Turn your fingers on the sticker to rotate it.
#2 Use 3D Stickers
Do you want to add an emoji to your video and have it follow something in the video, basically adding animation? Add 3D stickers.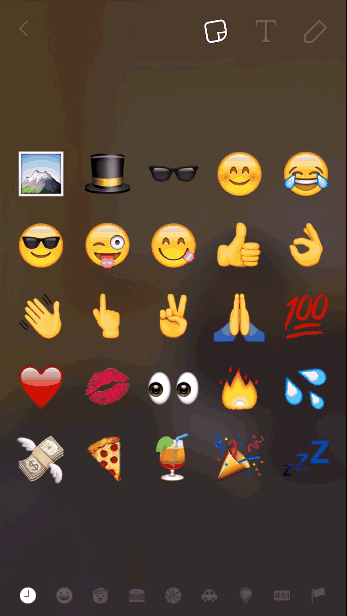 How to do it
Record your video with either the front or rear camera.
Tap on the sticker icon in the upper right-hand corner of your screen.
Tap on the sticker you want to use.
Adjust the size of your emoji as you learned previously, by pinching
Tap and hold the sticker you just added. The video will pause
Position your emoji on top of the thing you want it to follow and let go.
#3 Apply Multiple Filters to a Single Snap
Geofilters are a great way to spruce up your snap, but sometimes I want to use more than one per snap. You can add up to three filters per snap.
| | | |
| --- | --- | --- |
| Filter #1 | Filter #2 | Filter #3 |
How to do it
Take your photo as usual
Swipe right or left to choose the first filter.
Hold one finger on the screen
Swipe with another finger to select an additional filter.
Repeat if you want a third filter.
#4 Use Video Close-Ups
This is one of my favorite hacks that I just learned, even though it's been around forever.
The dreaded last sip 😕 pic.twitter.com/pc9QUaUlrS

— Danay Escanaverino (@danay) December 26, 2016
How to do it
Record your video as usual
While recording drag a separate finger upward along the screen to zoom in.
To zoom out, drag your finger downward.
#5 Send a Snap from a Story
It actually too me a while to figure this one out. I ended up reading through Snapchat's support articles to find it. Before this, I was actually uploading my snaps twice, crazy, I know.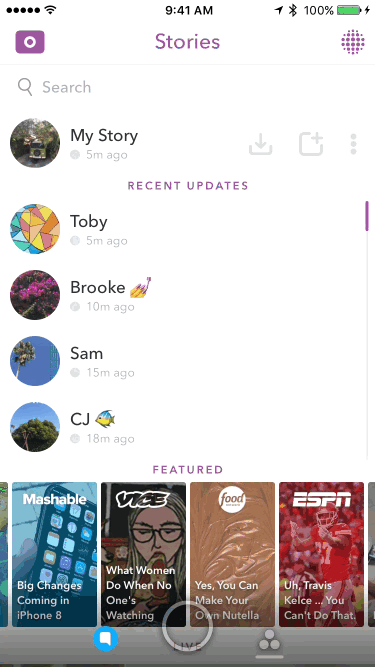 Now that you have some cool Snapchat tricks, you're free to test them out and them pass the word on so you too can be a cool kid.
You're welcome 😉
One more thing. Don't forget to add me and get snappin'.