This is a sponsored post written by me on behalf of Food Lion. All opinions are 100% mine.
It took me a good year and a half before I could even utter the word "puppy".
We lost two of our dogs between 2016 and early 2017, and it hit me hard. They truly are our family and whether you feel the same or not, that's just how it is for me. So I needed to go through the grieving process and it was a doozy.
The family kept begging for a new sibling for our boxer who was now alone and very needy.
So I caved and we found our newest family member, Curie.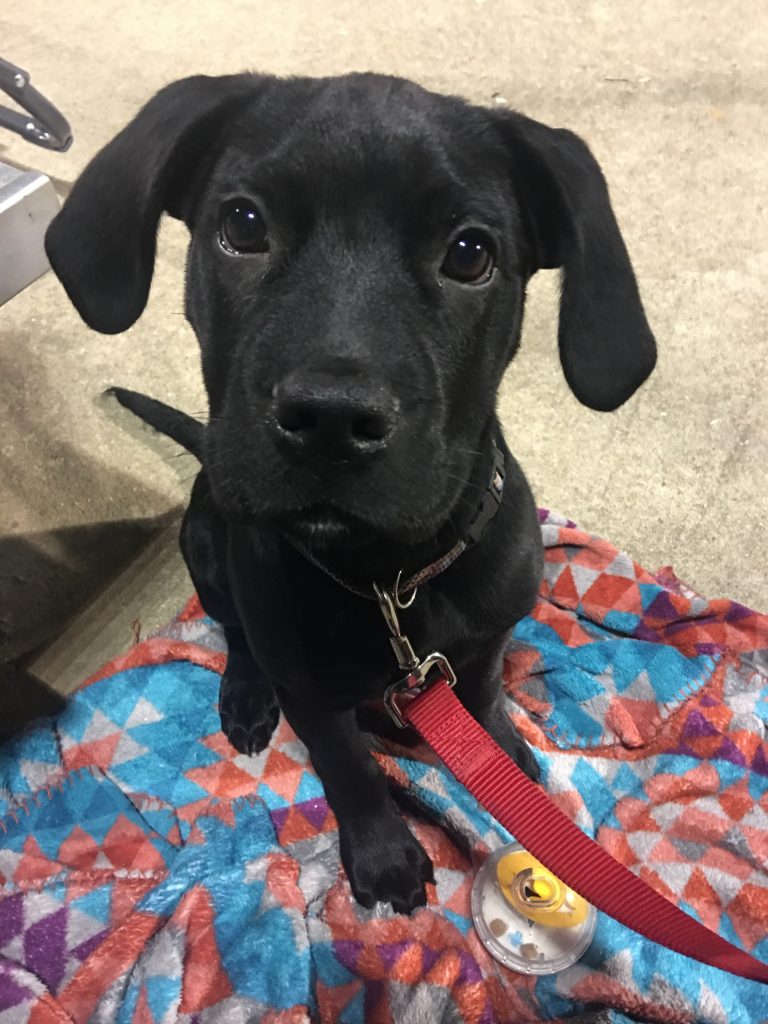 Since our boxer is named Einstein, we decided to stick with the geeky scientific references and name her after Marie Curie, the woman responsible for discovering radiation. Yessiree, geek central over here.
As you can see, she loves her big brother and he has lost all personal space. But we think he loves her too.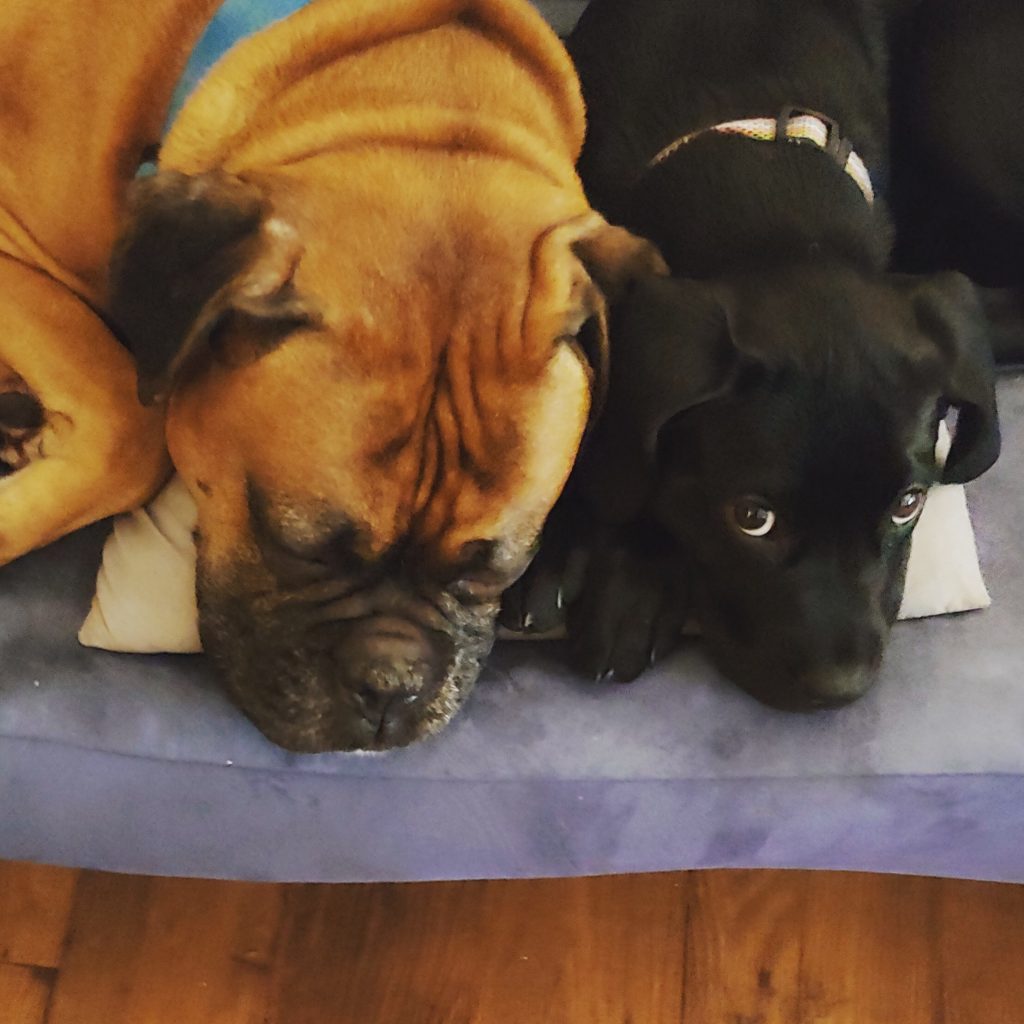 Curie is an absolute joy, full of puppy yumminess and energy. She is also a Newfoundland and Bullmastiff mix, so she will be huge.
This means the training had to start early, as in, as soon as the first week she was home, when she was 8 weeks old.
Lucky for me, she is 100% food motivated. This makes training a lot easier, as I can get her to do almost anything for a treat.
I headed on over to Food Lion and enlisted the help of their Companion brand of pet products.
Since Curie is a giant breed, she will be requiring a lot of food and treats. This brand, available exclusively at Food Lion, offers performance, nutrition, and ingredients comparative to national brands, but at the lowest price in the category. Learn more here.
Here's what I used to help with our rambunctious giant breed puppy.
Puppy pads. She has been great with potty training, but she is still a puppy and can't control her bladder 100% yet. These give her a designated spot indoors when her humans don't notice her waiting at the door to be let out.
Multi-flavor dog biscuits. These are great because they are similar to what she receives at the vet for being a good girl. I break them into little pieces and use them for her training treats. So far she knows sit, stay and paw commands.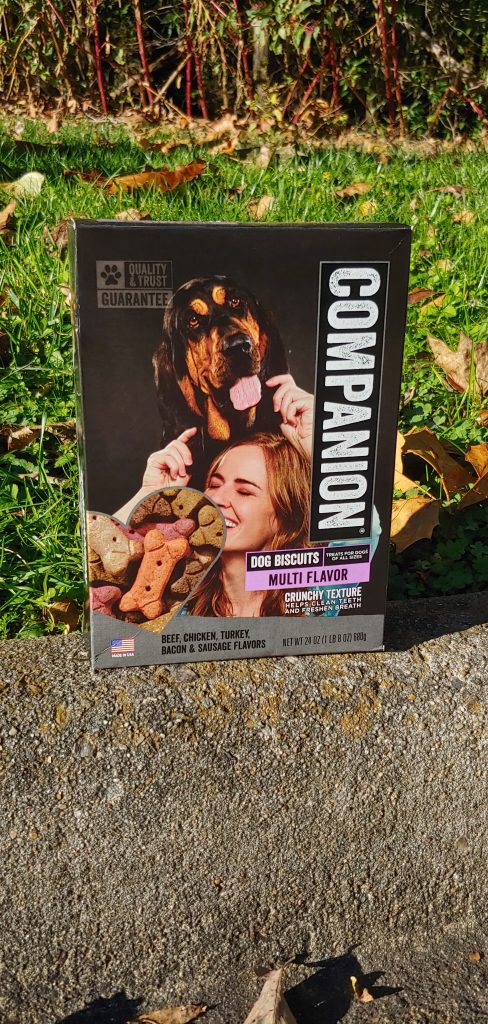 Bull sticks dog chews. These things are amazing! This puppy has massive chewing needs. I did learn that it is a breed thing and they mouth everything. So this helps me turn her towards biting something other than human hands. It also helps her get rid of some of that puppy energy so she can settle down for nap time.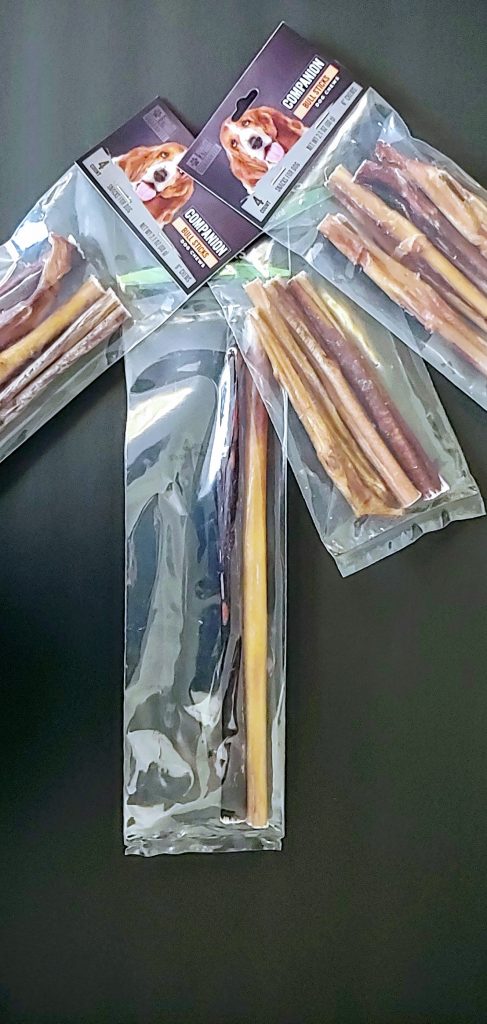 New leash. She outgrew her first leash within a week. Giant breed dogs gain about 2-4 pounds weekly during the puppy phase, so I needed a good leash that expands as she grows.
Thanks to the great prices, I was able to stock up on these and many other items during my last trip to Food Lion.
I can't wait to teach her more tricks and more importantly have a well behaved giant Newfy to love and enjoy for years to come.
Do you have pets? If so, what kinds and what are their names?
For More Information about Food Lion's Private Brand labels click here