I received products from Oriental Trading Company; however, all thoughts and opinions expressed are my own.
I am a homeschooling mom.
Yep, I'm one of those.
My oldest son went to public school, and my youngest goes to a homeschool co-op.
It started as a 1 year commitment while we traveled the country full-time in an effort to visit all 50 states. That was almost four years go when he was 10. I was the summer after he finished 4th grade, and it was a complete change from how we did things. Mind you, I was the PTA president and very much involved in his school.
As our first year came to a close, I noticed that my son was able to get a stronger education that included the basics like Math, Science, History and Reading & Writing. He also experienced, first hand the places where US history was made. He visited Independence Hall and the Liberty Bell in Pennsylvania, visited the battlegrounds in Yorktown and hiked the Oregon Trail. It really was an epic way of teaching US History to a fifth grader.
He also visited farms to learn about agriculture and learned about geology through our hikes. He learned about things like Stalagmites and Stalactites at Mammoth Caves in Kentucky. I could go on and on, but that is for another post.
What is a Home School Co-Op?
As he got older, I knew that I alone would not be able to effectively teach him everything he needs for a well rounded education, especially since my goal is for him to get an excellent one. So we researched a lot and visited several co-ops until we found the one we loved. It had to have a great community, a strong course offering and the flexibility to work with us as we traveled.
So let me explain what a homeschool co-op is. It is a school where the teachers are usually parents or community members who specialize in certain subjects. For example, his Honors Biology teacher for 8th grade is a working scientist, his Algebra teacher is a mathematician, and his writing teacher is a published author who is also a university professor.
This particular school teaches in the collegiate method which means the students are treated as if they are at a university. They go to classes once or twice per week and then they work on the chapter on their own, turn in their work the following week and usually take a test.
Are Home-schooled Kids Socialized?
Isn't that always the big question on everyone's minds?
Of course they are!
My kid is overly social. He has his friends at the co-op and his buddies on his baseball team.
Remember, the co-op is just like regular public school in that we have events, fundraisers, groups and so on. There is a yearbook committee, a talent show, a prom and graduation, to name a few. The difference is that everything is very community driven, so there is a lot of volunteering and the crafty moms and kids definitely get to exercise their creative chops.
What does the prom look like?
This year's prom was held at the Great Wolf Lodge. Most co-ops open the prom up to the community, so sometimes you will see kids from several co-ops. This is because co-ops are usually smaller than regular schools. Ours has about 200 students.
The great thing about the homeschooling community is that these kids don't deal with the stresses of cliques and bullying in public schools, so they are generally happier and more relaxed in the learning environments and at events. Having been very involved in my kids' public schools, I can tell you that the difference is night and day. I sincerely wish every kid could enjoy school for the learning and socializing and avoid the bad stuff.
Ok, enough soapbox.
The tables were decorated with these amazing hand-made centerpieces with Black and White Lollipops that we received for free from a company that I have used and loved for decades now! You guessed it, Oriental Trading Company. You really can't go wrong with their products thanks to the affordability and the sheer magnitude of the selections.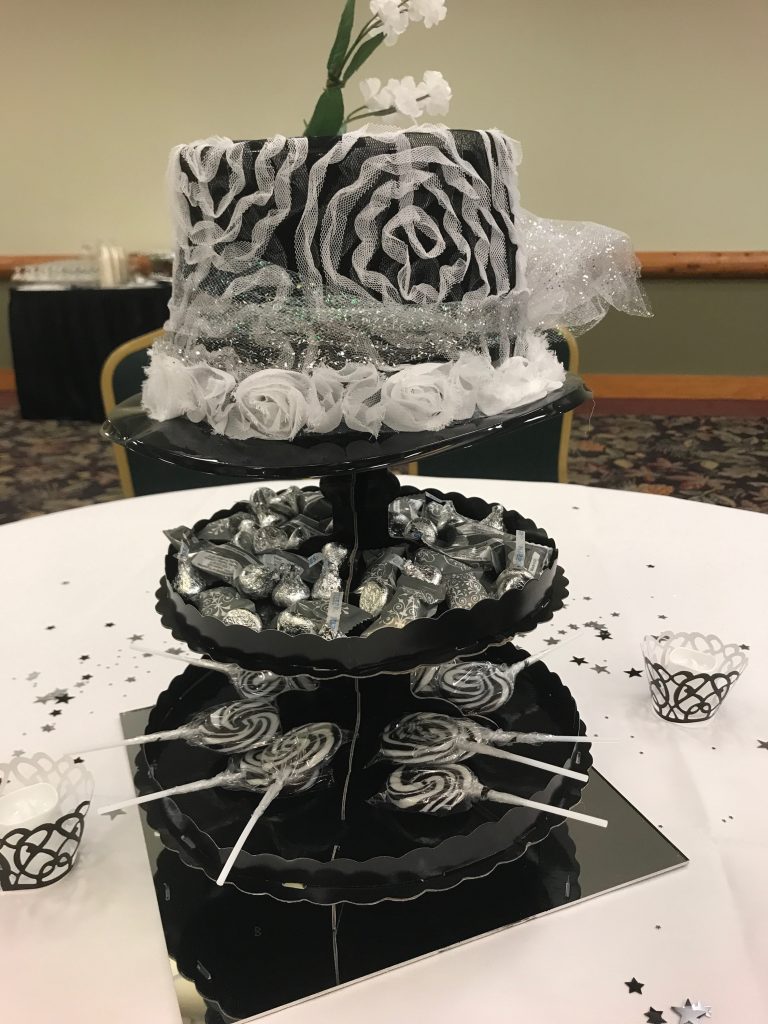 As you can probably tell by now, the theme was black and white and silver. Each table had a unique centerpiece where the staples were candies, because what teen doesn't love candy? And they loved them! We used Hershey's kisses along with Silver Flourish Buttermints and the Black and White Lollipops that were supplied by the Oriental Trading Company.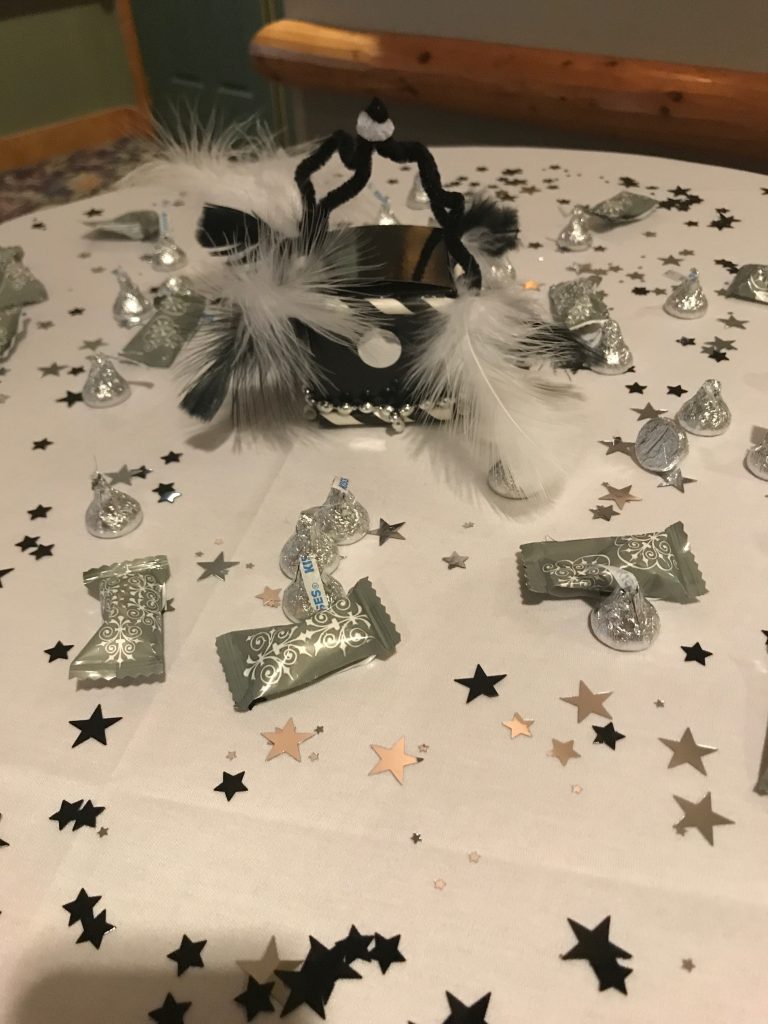 PS: The kiddos had a blast and the decorations were a hit.
What does graduation look like?
Graduation is a ceremony just like the public school ones. The key thing to remember is that it is on a smaller scale and the parents and kids all know each other. We get all dressed up and have a speaker and all that jazz, but it's on a smaller scale.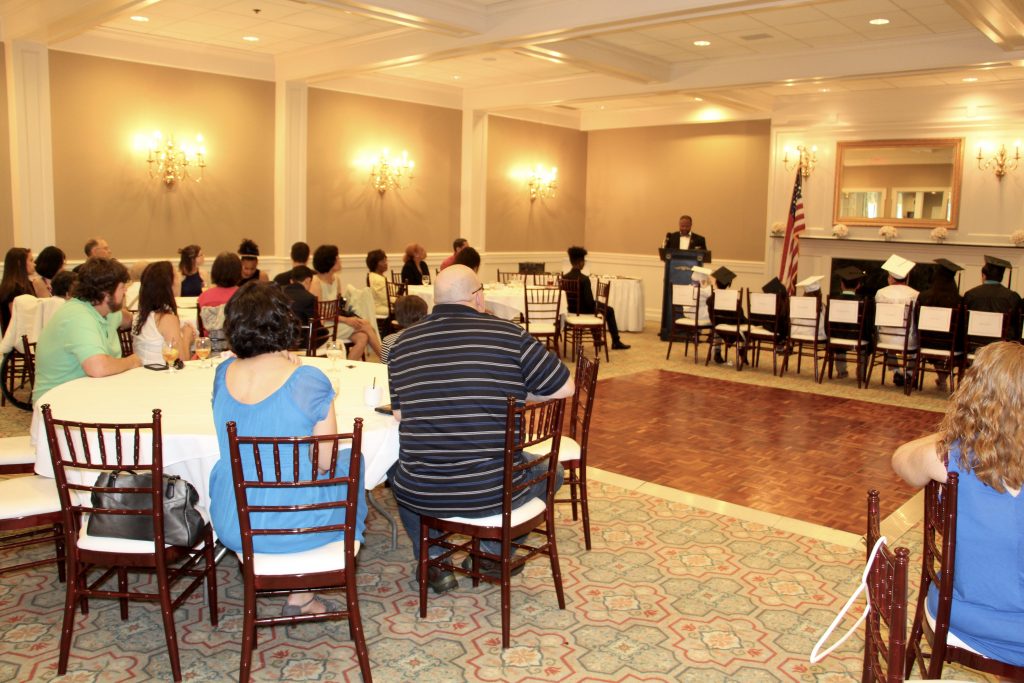 The ceremony was held at Ford's Colony Country Club and although it was catered the community, as usual bands together to add a personal touch. Some of the girls volunteered to make cupcakes for the graduates.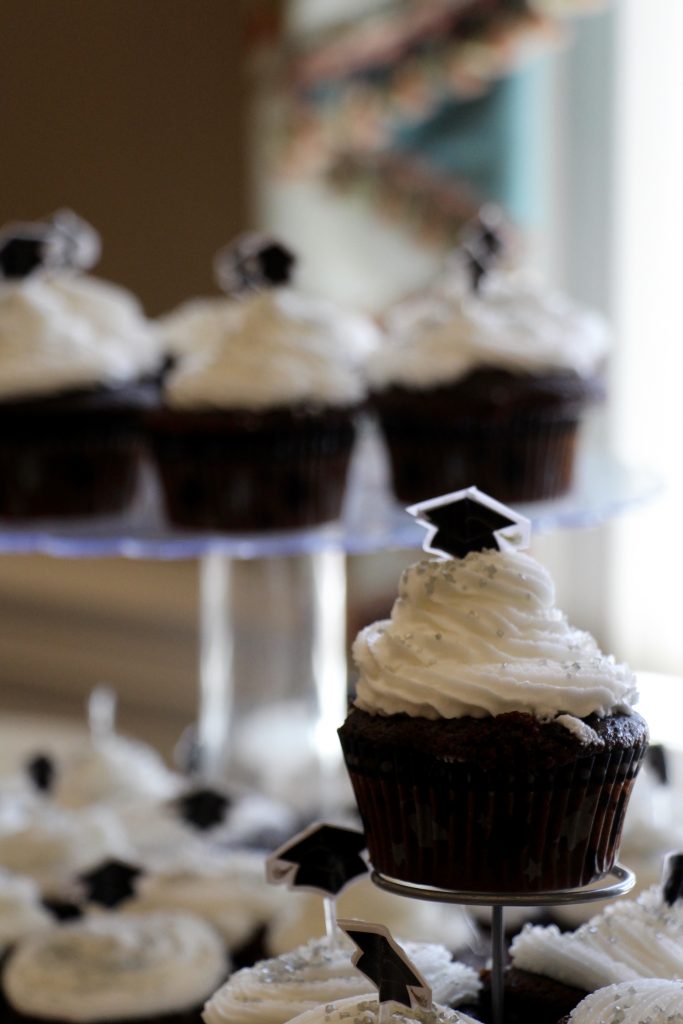 And those awesome Black and White Lollipops were a hit again!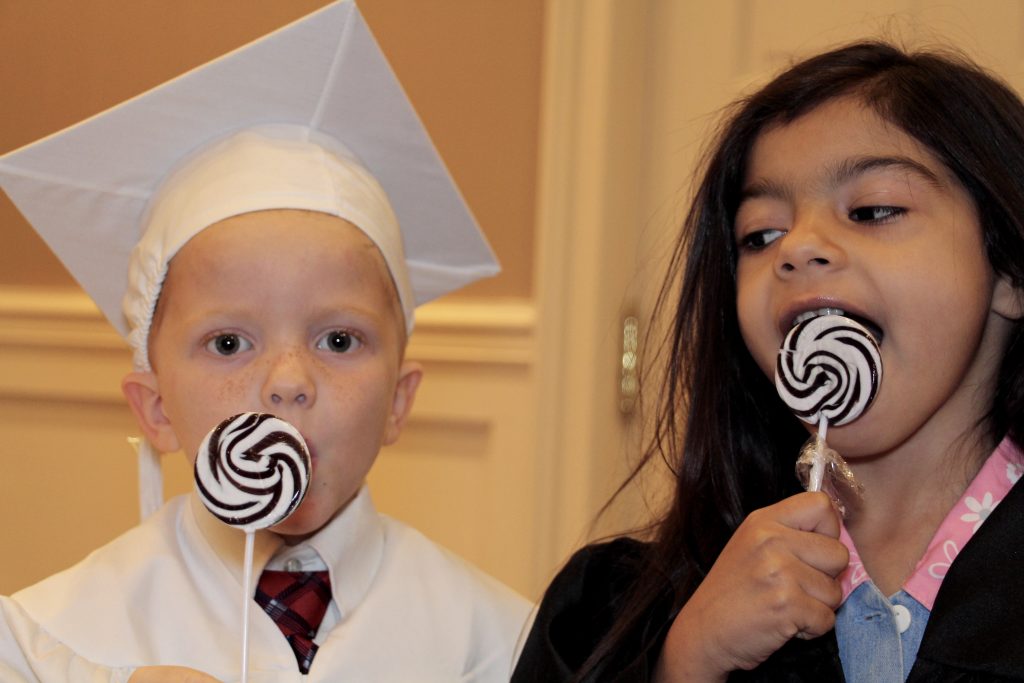 And that's what a Homeschool prom and graduation look like! It's really all about making memories.