LatinaMeetup NYC was an absolute hit, mistakes and all.
I'm a big proponent of learning from mistakes.
And boy did I get some great lessons this time around. More on those later.
However, any mistakes were severely overshadowed by the amazing time I had meeting some of New York City's Power Latinas.
Here's the lowdown.
The Venue
We arrived to check out the venue, Solas Bar  a few days before the event. We had the entire upstairs with 3 separate rooms including a full bar. We dropped off several boxes of items and the fixings for 100 goody bags and finalized plans with the manager.
Setting Up
I arrived four hours early on the day of the event to set up and meet with our setup crew of volunteers and our vendors, photographer, caterer, decorator, etc. A big shout out to the volunteers to whom I am forever indebted. Without them, it just would not have happened. Gracias Jennyfer, Marianela, Phillip and Larry!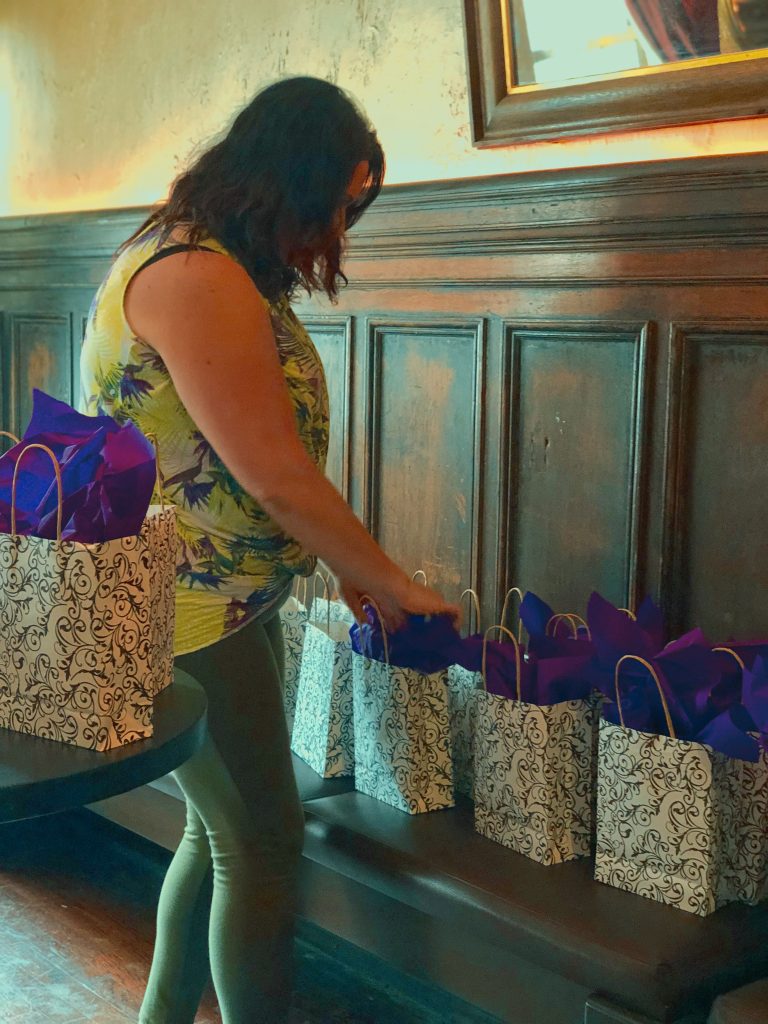 No matter how many lists you make, something always is bound to come up that you couldn't have foreseen. This time it was the air conditioner. It broke, and I had visions of 200 cranky women sweating and skipping out after a few minutes. After three hours of setting up while the venue worked on the A/C, it was evident that it just wasn't going to happen.
The solution was to move the event downstairs where there was another bar and one large room that could accommodate everyone. The entire crew scrambled to do in one hour what it took 3 hours to do. That meant moving EVERYTHING downstairs while sweating in what felt like an oven upstairs.
I started to wonder if I was experiencing an early onset of the Big M, but such was not the case.
Our crew and vendors were amazing and scrambled to help get everything set up a second time and in less than half the time.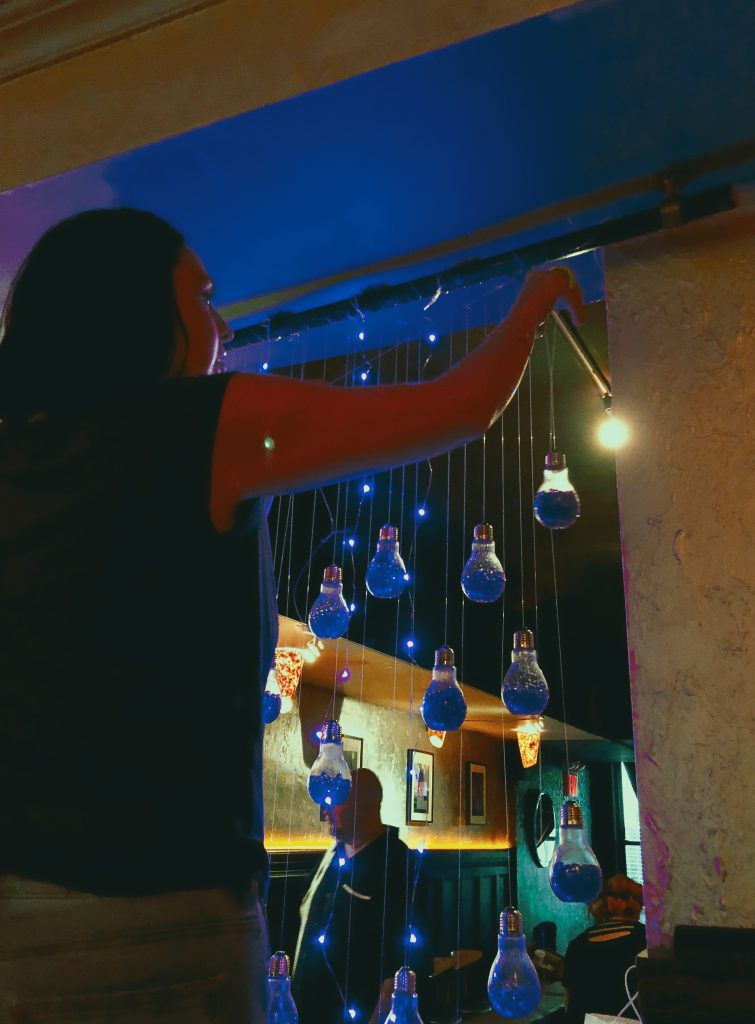 I did have one vendor refuse to set up again downstairs. Since it was not a make or break situation, I didn't bother to argue. I noted the lack of flexibility and went on with the work of moving everything to the first floor.  There is a lesson here.
The Agenda
I kept it very simple to align with the goals of LatinaMeetup, which are to celebrate Power Latinas and foster networking among Latina professionals.
The first hour was spent greeting new guests. The fabulous Susana G. Bauman of Latinas in Business pitched in and helped check everyone in. This is a perfect example of why I believe Latinas are powerhouses waiting to conquer the business world. Most of the time, we pull up our sleeves and get the work done.
Guests were encouraged to sample El Mayor Tequilas, enjoy free Exotico Tequila Cocktails and mingle.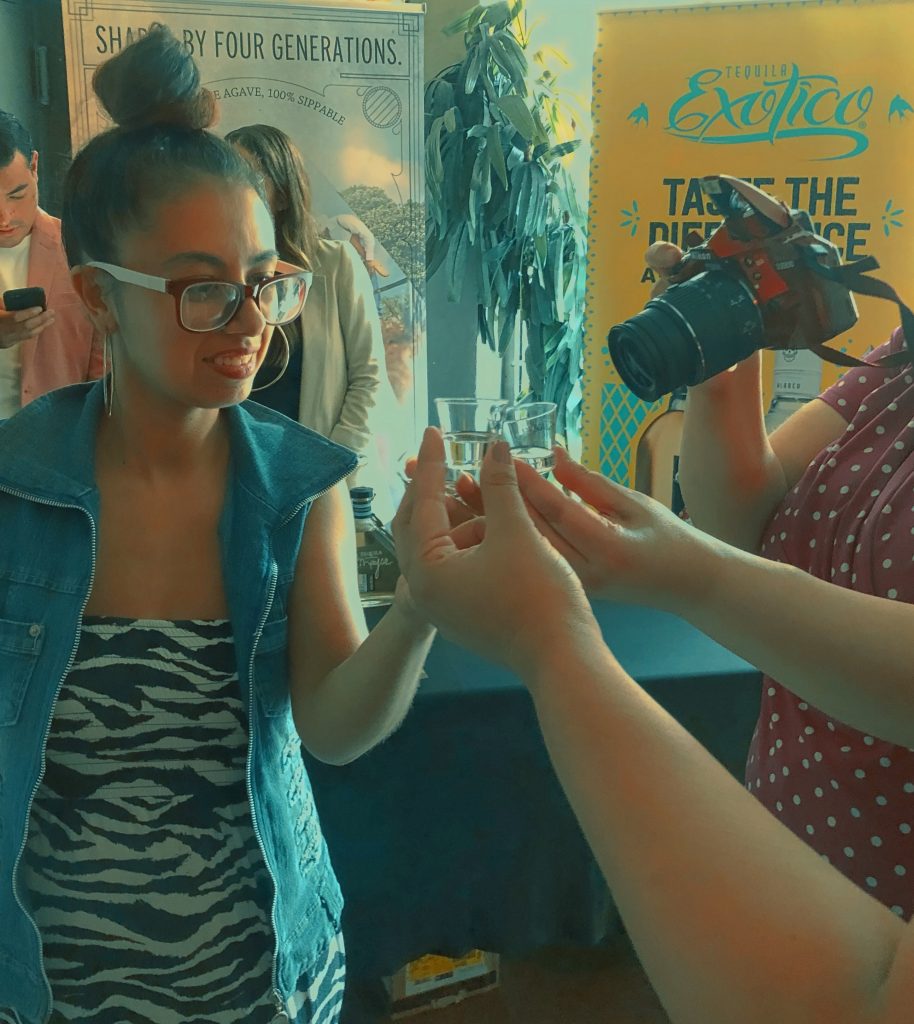 A few attendees at a time were directed upstairs for the complimentary professional photo shoot. This was a big hit and something we will ALWAYS include in all future LatinaMeetup events.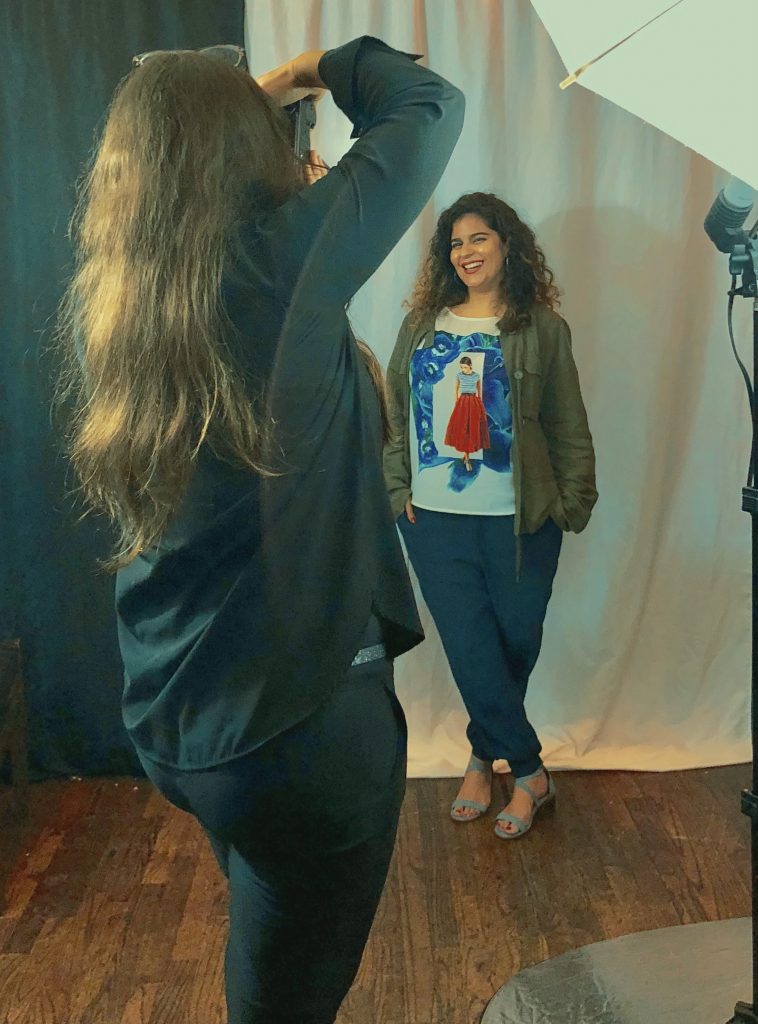 By 5:45 PM, we started the presentations. Again, the goal was simple. I wanted to thank our sponsors, celebrate a few Power Latinas, introduce them to the audience and let them say a few words. Afterwards, it would be all about networking.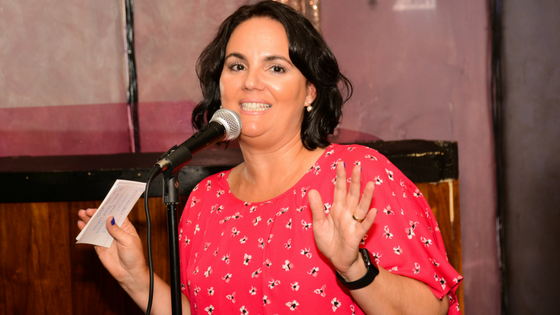 Our first Power Latina to celebrate was  Graciela González, co-owner of Destilería González González and a fourth generation Master Distiller herself.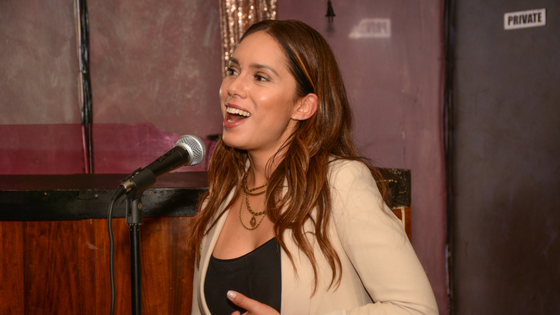 Our second Power Latina was Marysol Castro, the first female public address (PA) announcer for the New York Mets and the first Latina PA announcer in Major League Baseball. She had the room in fits of giggles with her recap of her life's journey. She is both inspiring and a hoot.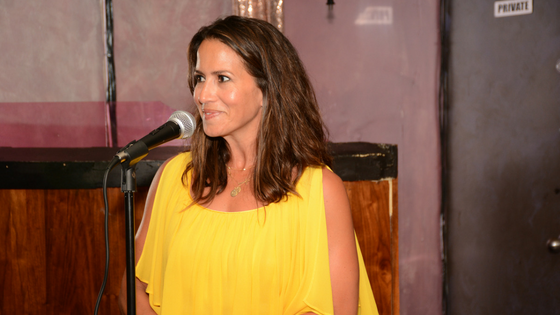 At 6:15 PM, we had a surprise that blew the whole thing into another gear. Cynthia Nixon, who is running for Governor of New York, dropped in to say a few words. Her campaign knows a perfect audience when they hear of one, and professional Latinas are it!
Full disclosure; I was fangirling over Miranda from Sex in The City.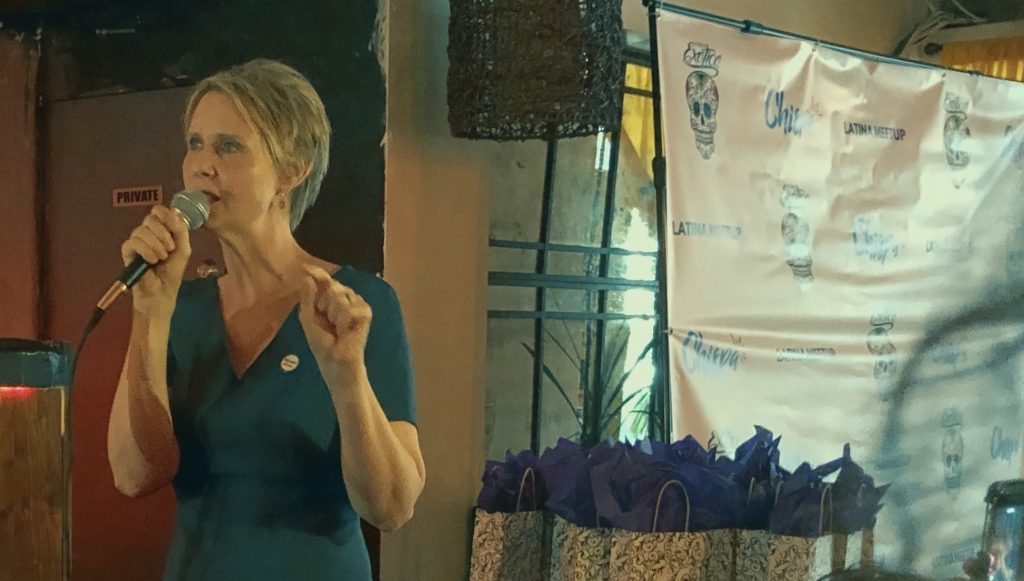 After Cynthia, we celebrated a few more Power Latinas who were also instrumental in getting the word out about this event.
Alex Tabar of Latinas in Media and Yucalab was next. Read more about Alex in this piece about her  journey as a Latina Entrepreneur. Basically, if you are looking for content creation and/or media production, she's your gal.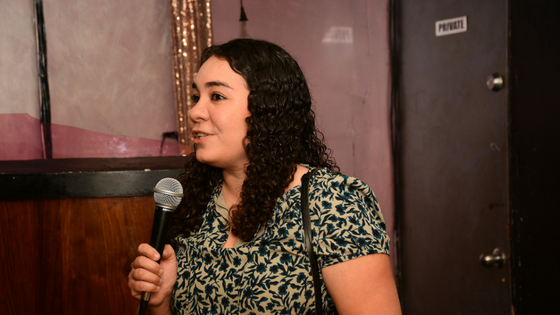 Next up was Susana G. Bauman of LatinasInBusiness who is an absolute force. Susana has been helping Latina entrepreneurs for a long time and her passion for it still shines bright and fierce. If you are a Latina entrepreneur or thinking of starting a business, she is your absolute number one resource. Contact her today. I mean it.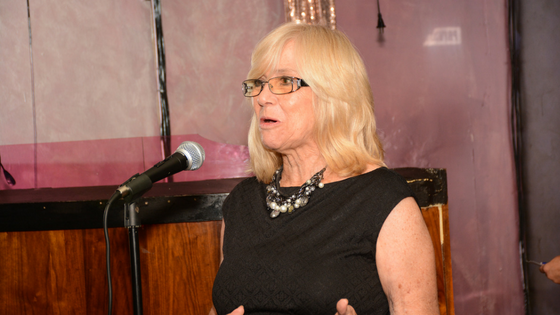 The Rev Carmen Hernandez, who I met through Susana is pure FUEGO. Carmen is the president and founder of the NYC LGBTQS Chamber of Commerce. She also happens to be the reason Cynthia Nixon showed up at our event. This lady is an absolute giver.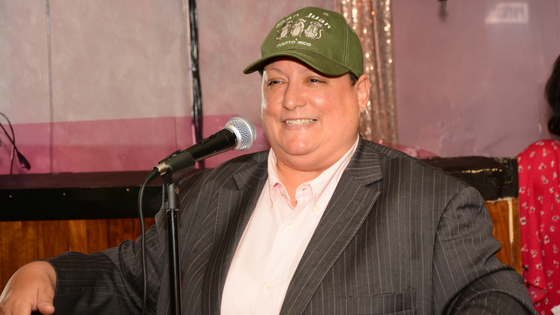 Olga Maria Czarkowski was our last Power Latina to speak. Olga does what many bloggers dream about, she gets paid to travel and blog about her adventures as a professional travel writer, storyteller and a full-time digital nomad. She runs an award-winning solo female travel & lifestyle blog called Dreams in Heels, featuring travel tips, style, trending destinations, off-the-beaten-path recommendations and lifestyle to inspire people (especially women) to follow their dreams to live life to the maximum.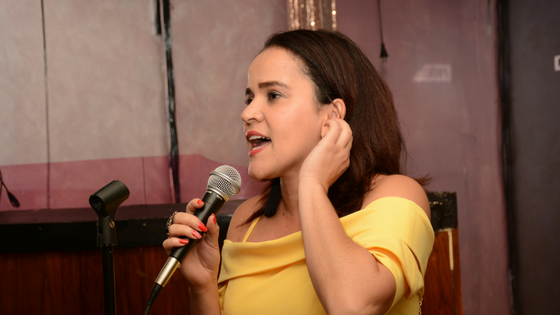 I'd like to say that we played some great speed networking games like I had planned, but I'm a big fan of letting things happen organically. Yes, I said that! I used that annoying buzzword that EVERYONE loves to use. It's the "Think Outside the Box" of this decade.
But seriously, when I asked the ladies a few minutes later if they were ready to play a game of speed networking, almost in unison, they all replied, "We're already networking!"
That was the best thing I had heard all night!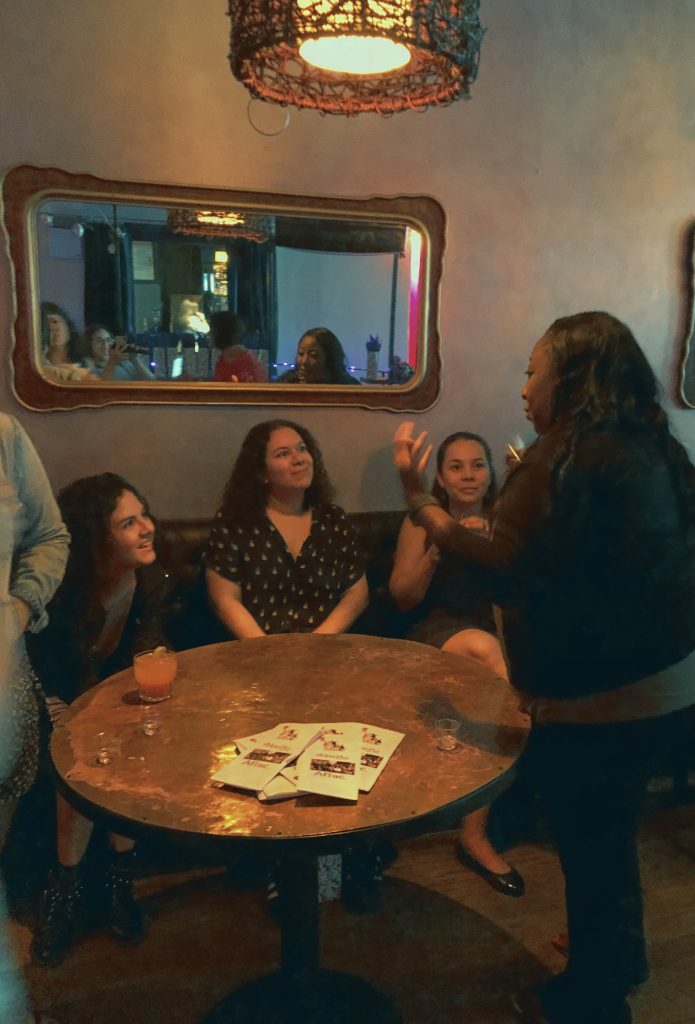 Sponsors
Sponsorships for an event like this are very tricky, and I'll tell you why. I did not want to include sponsors that didn't align with the event's mission, which is to support Latina professionals. I wanted brands that either have a history of supporting this demographic or brands created by Latinas. It took a lot of legwork, since it was just me. But I found the perfect matches.
I'll take a moment to thank our wonderful sponsors, because without them, LatinaMeetup NYC could not have been such a success.
Exotico Tequila
Viva Greetings
Cassava Bath & Body
BrainGear
NiDeAcquiNiDeAlla Designs
Acure Organics
FORTO Coffee
Chispa
Vagisil
WidyCat 
The Movement Brand
Besame Cosmetics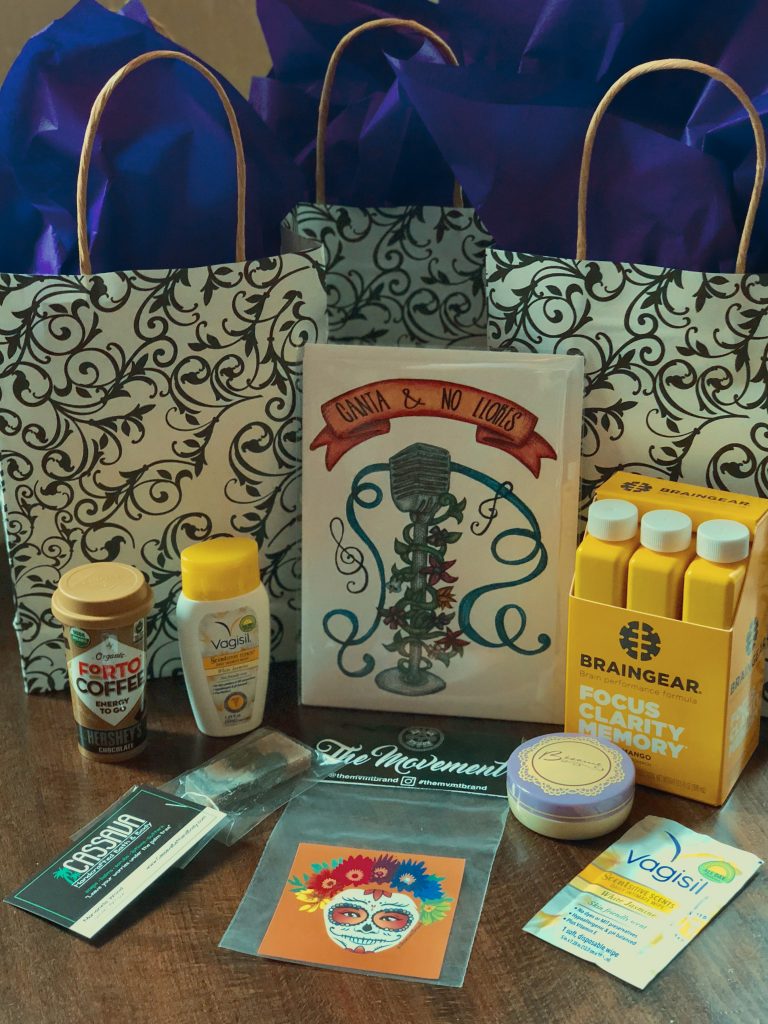 Mistakes & Lessons Learned
No onto the juicy stuff, the mistakes and lessons learned.
Lesson #1: Change the time. I'm not sure where I thought 4:00 PM on a Wednesday in New York City was a good time to start an event, but never again. Many ladies did show up at 4, but the majority showed up at 6PM, which makes sense with work and traffic. Lesson Learned.
Lesson #2: When faced with an unforeseen issue like a broken A/C, make the decision to switch the location sooner. I was really hoping things would get fixed, but with such a small window of time, we really should have immediately switched the location.
Lesson #3: While this one wasn't mine, I HAVE to include it because it is the ultimate lesson for any professional.  Always be flexible with your clients, especially when they are dealing with things that are out of their control and could use your support. It pays off in tremendous loyalty and referrals. I alone easily make 50 referrals per month.
Lesson #4:Â  Plan out the Meetups a year in advance. This first year has been a proof-of-concept type of year for LatinaMeetup. I followed the mantra of "Do What You Love" and this truly is a project from the heart. This means that events were planned and executed in 2-3 months. This is a year of testing and learning. That said, all events for 2019 and beyond will be planned a year in advance.
Lesson #5: More signage! While we had Step & Repeats and signage for our sponsors, one thing we did not do well was have signage with our hashtags. I won't make that mistake again. Hashtag signs will be one of the first things we order for Miami.
Wrapping Up
As I said, this is truly a passion project and the high of each LatinaMeetup lasts me throughout the months while I plan for the next one. If you'd like to learn more about the next event and the mission of LatinaMeetup, visit LatinaMeetup website.