This post is sponsored by AT&T in collaboration with #WeAllGrow Latina Network, however, all thoughts and opinions expressed are my own.
Looking back at 2017, it was a year of both healing and re-focus.
I worked really hard to heal and grow from the loss of my only sibling and mentor in 2016.  While I don't think you can ever truly overcome a loss like this, I had to figure out the best way I could cope and move on without falling into a deep depression.
I had to draw some type of meaning from it all and did what I do best; I worked.
I channeled my energy into my business and focused on what is important to me as a Latina. I want to give back and help other Latinas grow their businesses and I want to share my brother's brilliance and gifts to honor his memory and keep him alive for others.
I made an effort to connect with more Latinas at blogger and marketing events and asked important questions about pain points and needs.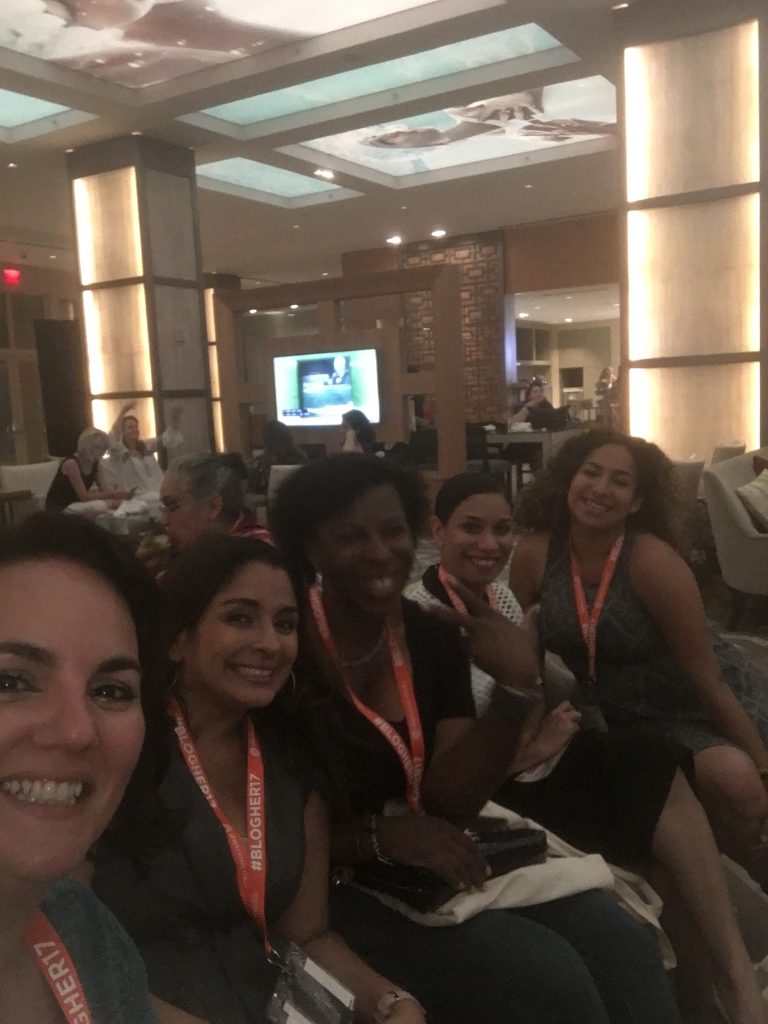 Remembering My Blessings
I had to refocus and remind myself of my blessings and how truly lucky I am for so many reasons.
I'm lucky on an insane level because my parents left everything behind in 1979 when I was 4 years old to come to the United States and start over. They were ostracized and treated like garbage. We lost what little the Cuban government gave out as rations because we were considered gusanos "worms" and defectors. The only reason we didn't starve was because of my dad's craftiness at finding some food for us to eat until we left.
My parents gave my brother and I the gift of freedom and opportunity when they left Cuba with nothing but hope.
Click To Tweet
My parents gave my brother and I the gift of freedom and opportunity when they left Cuba with nothing but hope.
I'm lucky because, as an immigrant, my work ethic was framed by watching my parents work tremendously hard without ever asking for or expecting anything from anyone. There was a sense of pride in being able to acquire something from your own efforts.
I'm lucky because I got to grow up with the coolest geek in my big brother, Gene. While he was only 16 months older, my hero worship of him was a fact of life.
He gave me the most precious gift, a lifelong love of technology.
He taught me how to use a computer in the late 80s, when only the true geeks were into them. When the internet started being a "thing" in the 90's, I was learning about networking and html and created my first website in 1995 using HTML 1 and a mosaic browser while in college.
His faith in my intelligence and capabilities was a catalyst for my leading a wonderful career in internet marketing. I was an early adopter of web technologies and stayed ahead of the latest trends thanks to him always telling me I was smart and capable.
Helping Latina & Latino Businesses
Today I own an agency and several websites whose entire focus is promoting Hispanic / Latino businesses and entrepreneurship.
One of these sites is HispanicYa, a free Hispanic & Latino business and events directory. It's a passion project that enables me to promote these businesses in the hopes of empowering Latino business owners through free marketing support.
The site has been in soft launch mode as we gather and create content. I'm excited about a full launch in 2018.
Did you know that 58% of U.S. Latinos feel more empowered through technology?
Click To Tweet
Did you know that 58% of U.S. Latinos feel more empowered through technology?
That's thanks to an AT&T research study meant to explore the role of technology in U.S. Latinos' pursuit of their goals ad aspirations across various aspects of their lives.
I'm also a part of the 68% in the study who believes that technology is the key to empowerment of the Latino community in the U.S. I'm certainly a testament to that.
As the largest minority group, Latinos have incredible purchasing power at 1.7 trillion U.S. dollars.
Click To Tweet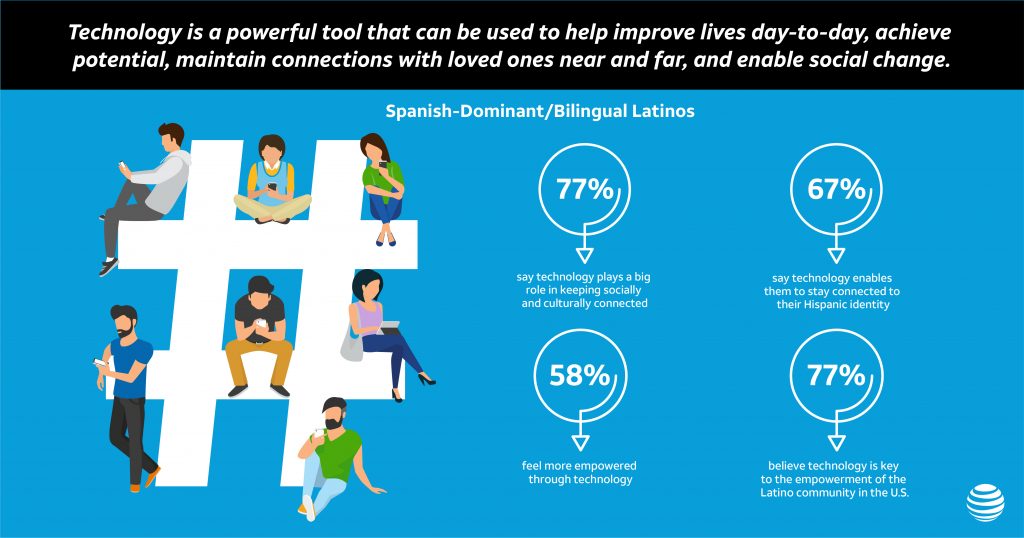 We have at our fingertips a way for us to support each other. We can find Latino owned businesses and spend our dollars with them without having to travel farther than our own living rooms.
I'm super excited about those numbers and can't wait to see what 2018 has in store for us as a community.
My goal for 2018 is to be integral in promoting Latina / Latino businesses and offering ways to support each other with our purchasing dollars.
Sharing is Caring! If you like this post, please share it on Pinterest.