It was inevitable.
Zoom meetings for LatinaMeetup.
I wasn't a fan since I've been spending countless hours on Zoom meetings that could easily have been handled by a simple email.
But I get it, people are craving that human interaction.
So I knew that I had to go virtual.
LatinaMeetup is a community of Latina professionals who support each other.
The mission statement is:
LatinaMeetup's mission is to CELEBRATE, ELEVATE and CONNECT Latina professionals in order to build and consolidate Latina wealth and influence.
A GIANT part of this initiative is our in-person events where hundreds of ladies experience amazing networking opportunities that we work so hard to create.
Of course, during this current pandemic situation, the events element has been heavily impacted.
Like most event planners, we've had to cancel the rest of the year.
This year we were only able to pull off one event in Washington, D.C. in the beginning of March, right before everything went crazy.
The other events in Atlanta, Chicago, New York City and Miami have all been postponed until further notice.
Like any thriving community, ours needs to be fueled by constant interaction and opportunities to connect.
Having in-person events without any real guidance was not even an option.
But I didn't want to lose the momentum that I have spent the last two years building up.
And I also had sponsors to think about.
There were several challenges I needed to address:
How could I ensure that their brands would receive the attention and eyeballs they deserved?
How would we handle product placements and opportunities for our attendees to sample products?
How could we support our sponsors while still keeping our events fun, fast-moving and engaging?
How would I handle choosing winners for our giveaways?
What would be an alternative to supplying goody bags?
How do we make sure the events are fast-paced, exciting and fun for everyone in a world where they can just log off?
Virtual events were certainly a part of the answer, but I needed to ensure the LatinaMeetup vibe was coming through.
Our events are not the most posh on purpose.
I don't want people walking around, wanting to be seen.
There are a zillion events that serve that purpose.
This event is about a community and connecting.
So I decided to just take the plunge and hold our first event.
We had about 60 people sign up and 35 actually show up.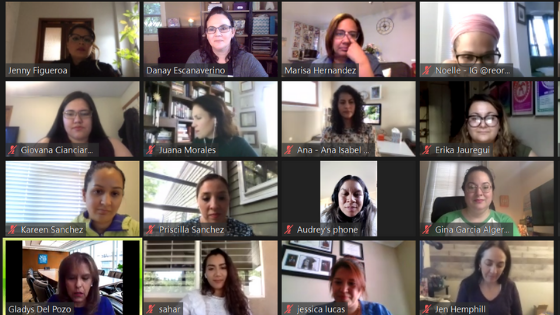 Here's the truth. The planning was terrible.
And that was my fault as the host.
I didn't set a time limit and we all just took turns introducing ourselves.
As you may have guessed, some ladies were taaaallllkkkerrrs.
That doesn't bother me, but it doesn't server everyone in the community.
I even had an attendee leave and tell me we needed time limits on her way out.
But we still managed to have a nice time in spite of that.
But I wanted more.
I wanted attendees to have such a good time that they couldn't wait until the next one.
And I failed at that during this first virtual event.
So I took my bruised ego and went about researching games we could play and a format that would deliver on my goals.
I also recruited one of our attendees who has a very endearing and sparkly personality to help co-host.
I charged her with the arduous task of also keeping time on the ladies for the next event.
So, event #2 was scheduled and I went about inviting and promoting.
I kept it under 50 in case I needed to alter and pivot things.
I figured that would be easier with that number of attendees versus a larger group.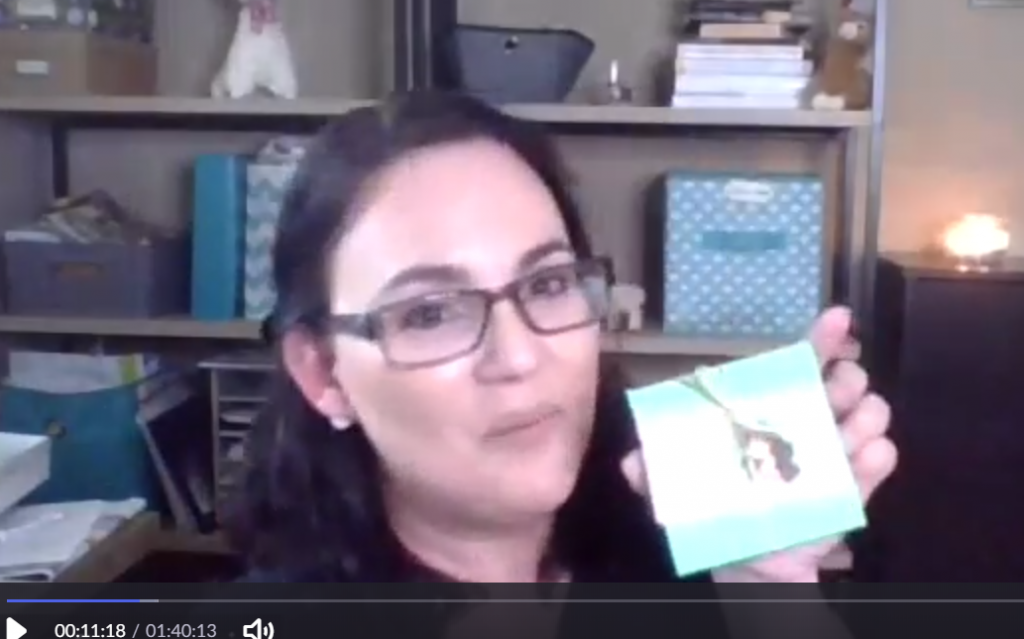 Here were the results:
We could integrate sponsorships by being even more creative with custom backgrounds, more social media love and giveaways.
We kept it moving quickly with engagement from everyone by adding a game in our intros and keeping a timer with 2 minutes per person.
We awarded prizes for both silliness and people sharing about the event. The silliness prizes were voted on by all attendees.
Bingo! The feedback was exactly what I was hoping for.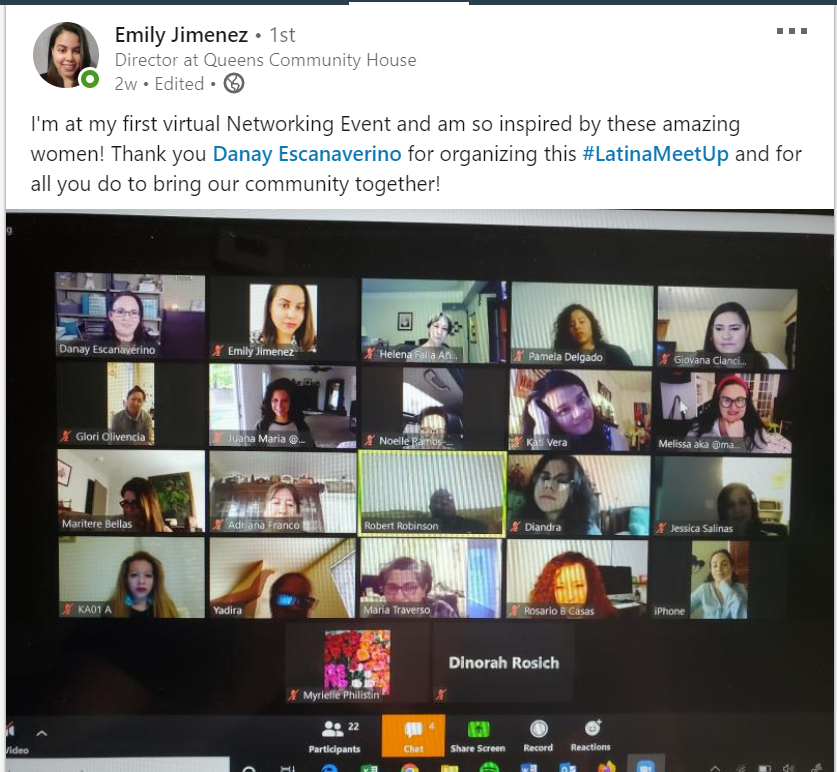 And this!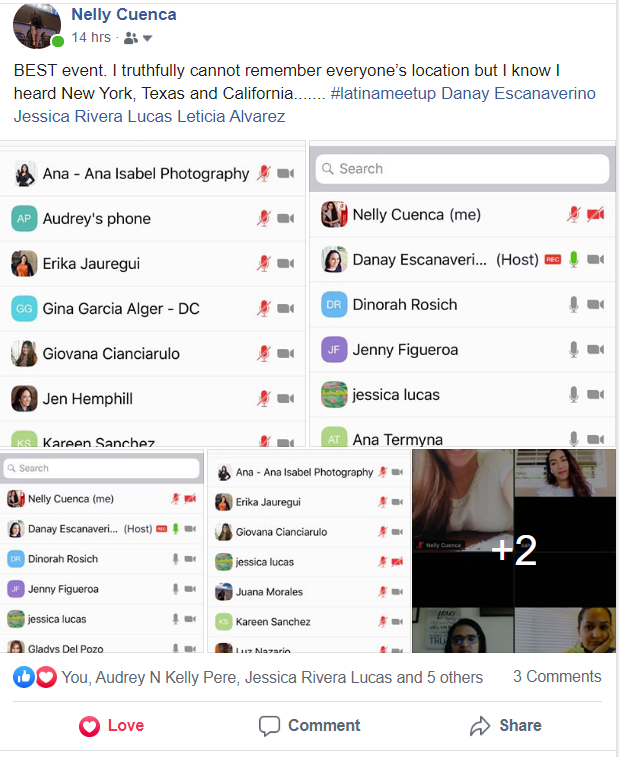 Also, this! Actual connections being made, which is EVERYTHING!
Now it's time to connect with our Sponsors and grow grow grow!